Netflix is looking to avoid paying Apple a cut from its subscriptions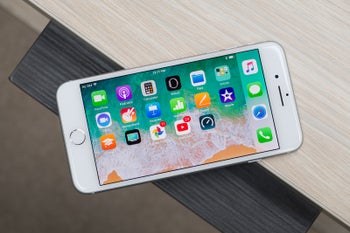 Having your app on Apple's App Store has its price, and for most companies that means a 30% cut from transactions made through iTunes. 30% is no small part and, unsurprisingly, companies are looking for ways to minimize the amount of money that goes to Apple. It seems that Netflix is on that path as well.
The way Netflix would prefer people pay their monthly fees is by logging in directly to its website and paying there. The video streaming company is now testing the new billing options in 33 countries, including Canada, France, Germany, India and Japan. Netflix has been using this option for the same purposes on Android for new and rejoining customers for the last three months.
The change shouldn't affect users, besides the slightly less convenient way to pay for your subscription, as Netflix will likely use Apple's cut to cover its own expenses. The company has been looking for additional revenue streams and
experimenting with ads
to make up for stagnant subscriber numbers.
Netflix is not the only streaming service that's choosing to avoid Apple, Spotify is now only accepting subscription payments through its own website as well, after it decided to stop charging iOS users more for the same service, to cover some of the revenue lost to Apple.
In both cases Apple doesn't have an interest in renegotiating a smaller cut percentage, since that will make Netflix and Spotify more competitive with its own iTunes. However, the lost revenue from the streaming services has probably made Apple think about ways to close the "loophole" the companies are using.
source:
TechCrunch