Nearly half of Canada's online time is spent with a mobile device
4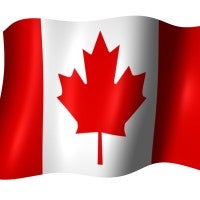 Some new information from analytics firm comScore, reveals that Canadians turn to a mobile device 49% of the time that they are online. Of that figure, 36% are using smartphones for online access and 13% are using tablets. Of the smartphone users, 51% are male and 49% female. It might be no surprise that looking at Canadian smartphone users by income, 39% are making more than $100,000, while those making under $25,000 are responsible for just 8% of smartphone use in the country.
The graph showing the age of Canadian smartphone users is also exactly what you would expect. Those 25 to 34 have a leading 22% of the country's smartphone audience, dropping off to 7% for those 65 and older. Altogether, there are 18 million active smartphones in Canada, up 12% since June 2013. 7.8 million tablets are employed in Canada, up 13% during that same time period. As for smartphone penetration, Canada places second with 78% of the country's cellphone users clutching a smartphone. That trails only Spain with its 83% smartphone penetration, and tops the U.K. (75%) and U.S. (73%).
If you live in Canada, see where you fit in. If you live in another country, see how it compares with Canadian smartphone users. All you need to do is click on the slideshow below.
source:
comScore
via
MobileSyrup