Did the FCC hide evidence that Russians were involved in the repeal of net neutrality?
25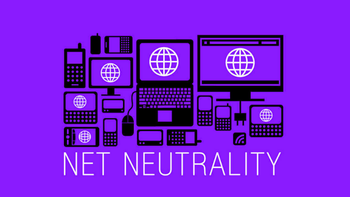 The New York Times
has filed a lawsuit against the FCC under the Freedom of Information Act, seeking documents that allegedly reveal the scope of Russian meddling in the repeal of net neutrality. The Obama-era rules forced ISPs and wireless providers to treat all data streams the same. It prevented them from providing a "fast lane" to content streamers willing to pay for a higher resolution stream. It also blocked internet and wireless service providers from banning content that went against these firms' beliefs. The Trump-era FCC voted along party lines
to remove net neutrality from the books
.
A bill in California that would make net neutrality a law in the state is awaiting the signature of the governor, although
FCC chairman Ajit Pai calls the action "illegal."
Other states, including New York, are following suit. Surveys reveal that the majority of Americans are in favor of net neutrality.
According to court filings, the Times argues that releasing the requested documents "will help broaden the public's understanding of the scope of Russian interference in the American democratic system." But the newspaper alleges that the FCC has blocked it from receiving these documents, citing a lack of "technical capacity" to give the Times what it wants.

Recently, it was discovered that
a record 21 million comments were received by the FCC
while the agency was deciding whether to repeal net neutrality. According to one report, 90% were form letters and millions of other comments raised suspicions. When John Oliver's show featured comments favorable about net neutrality and suggesting that comments be sent to the FCC asking the agency not to repeal net neutrality, all of a sudden the FCC website had problems receiving comments which the FCC attributed to a distributed denial of service (DDoS) attack. The FCC Office of Inspector General discovered later that the FCC had lied about the DDoS attack.
FCC Commissioner Jessica Rosenworcel revealed in an Op-Ed that the FCC received 500,000 emails from Russian email addresses and 8 million comments from an email domain associated with FakeMailGenerator.com. All of those comments were practically identical.
Recommended Stories