NBA tests streaming the fourth quarter of regular season games for only 99 cents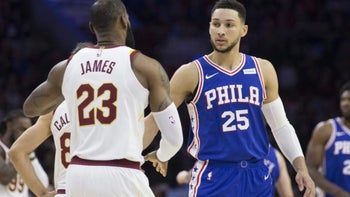 It is hardly a new observation to point out that the first 36 minutes of an NBA contest isn't worth watching, and all that matters is the fourth quarter. That kind of thinking is actually incorrect since what happens in the last 12-minutes is all about everything that took place on the hardwood prior to the final quarter. Still, the league itself is trying to pass along this way of thinking by offering live streams of the last quarter of certain games for the heavily discounted price of 99 cents.
On Friday night, certain NBA fans received a notification that they could watch the fourth quarter of the Miami Heat-Oklahoma City Thunder game for 99 cents. Going into the last 12-minutes of the game, Miami had a two-point lead. With two-minutes left in the game, the Heat trailed by four points, cut that lead in half with one-minute left, and went on to lose by a score of 105-99.
That the NBA is offering fans the opportunity to watch the last quarter of a game for 99 cents shouldn't be a surprise to anyone who remembers commissioner Adam Silver's talk at CES a couple of years ago. At the time, Silver said, "I think you're going to get to the point where somebody wants to watch the last five minutes of the game, and they go click, they'll pay a set price for five minutes as opposed to what they would pay for two hours of the game."
The live streaming of the fourth quarter of an NBA game has not been officially announced by the league, so we are hoping to hear more details when Silver issues a press release. Will this become available for all games, or just a select few? Will this cover playoff games or just the regular season? These are questions, among others, that the NBA needs to address.
source:
@Vasu