My Purchases for Android is an easy way to find your app purchases
2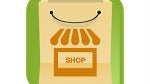 The Google Play Store has a ton of content, and over the years you may have purchased apps or games, then uninstalled them and maybe forgotten about them. But, there could be some hidden gems in that list, and now there's an app that can make it easier to find those old Android app purchases, and it is aptly named My Purchases.
The problem is that your app history through the Play Store itself will let you find your purchases, but it also includes all of the free apps that you've installed, which can make it much harder to find the purchases. Newer versions of the Play Store allow you to remove apps from your history, which would clean it up, but it still requires a fair amount of work on your part to cull your list. And, even once you're done there's no way to sort the list, it will always show chronologically.
My Purchases theoretically fixes this whole issue, although the description does say that "Google keeps the list limited at some point", so there is the chance that not all of your purchases will show. Still, it should be a much easier way to find an app you purchased, and it does support multiple Google accounts. There is an
ad-supported free version
of My Purchases, or a
pro version
which will remove the ads for $1.29.