Munster: expect 5 million to 10 million Apple iWatches to be sold in year one
20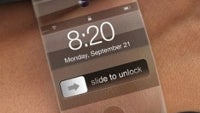 Piper Jaffray's analyst covering Apple is Gene Munster and if you are a loyal PhoneArena reader, you've seen his name on the site quite often. Mr. Munster (we wouldn't call him Gene unless he specifically said it was ok) has now turned his attention to Apple's smartwatch expected next year. Ever since it became known that Apple was working on a connected timepiece, the name iWatch was attached to the project and has seemed to stick.
Apple filed for iWatch trademarks throughout the world
, further strengthening the idea that this will be the name of the product.
Gene
The analyst has snatched up his trusty abacus and has computed that Apple will sell 5 million to 10 million units of the Apple iWatch during the product's initial year on the market. For those more impressed with dollars and cents, we're talking about $2.6 billion revenue and $790 million in profit.
Munster just conducted a survey of 799 people (couldn't he find just one more?) and asked if they would pay $350 for an iWatch that paired with an Apple iPhone. Of those with an iPhone, 12% said "
ring me up
" while the remaining 88% politely declined. With that in mind, Munster conservatively figured that 2% to 4% of the installed base of iPhone users would buy the iWatch during its first year on the market
Piper Jaffrey's estimate of 239 million iPhone owners led to the estimate by Munster, and at $350 a pop, he computed the sales and revenue. One thing to consider. If Munster's forecast is accurate and the iWatch brings in $2.6 billion in revenue and earns $790 million, that would represent just 1% of Apple's annual sales and profits.
source:
PCMag