Munster: Google Now more accurate than Siri
37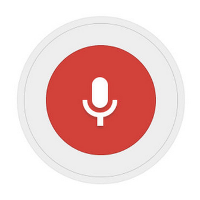 Last December, Piper Jaffray analyst Gene Munster determined that Siri was more accurate than Google Now. But a more recent test conducted by the analyst, has reversed his findings. Munster asked both virtual personal assistants 800 questions. Half were asked indoors, with the balance asked outdoors. The questions were from five categories: local information, navigation, general information, commerce and OS commands.
Interestingly, Google was used by Siri as a source for only 3% of the questions asked, down from 27% in December 2012. As it turned out, Siri relied on Bing as the default search engine, while Apple Maps was used for navigation inquiries. 4% of the questions were answered by Siri alone, up from 1% in the December test. Munster expects the number of questions that Siri can answer on her own, to continue rising. According to Munster, this is important because if Siri keeps relying on Google and other sources to answer questions, consumers will run straight to the source and skip using Siri.
Munster says that Google Now correctly answered 86% of the questions it heard correctly vs. 84% for Siri. Last December, Siri was right on 83% of the questions it understood correctly, versus 81% for Google Now. In the new test, the latter had an advantage over Siri in navigation, and in local and general questions. Siri was deemed to be more accurate in handling commands for the OS. Munster believes that Google Now will improve in this area as the application becomes more widely used in devices like Google Glass, where voice controls are necessary.
Munster gave Google Now a "B" for a final grade, while Siri received a "C+"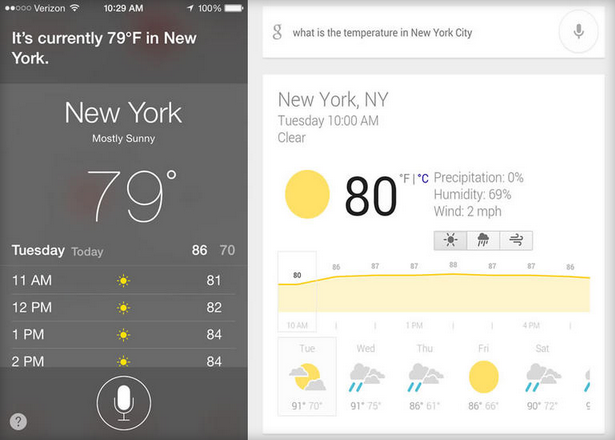 Munster gave Siri (L) a C+ and gave a B to Google Now
source:
CNET