Mozilla introduces $33 smartphone in India
8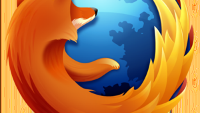 So just how much would you pay for a new smartphone? Mozilla, the company behind the Firefox OS and browser, has partnered with Indian company Intex Technology to unveil a low priced handset, priced at the equivalent of $33 USD. Available in India only, the Intex Cloud FX is driven by the Firefox OS, has dual SIM slots and a 1GHz processor under the hood.
Mozilla does have a group of phone buyers it is targeting with the device. The company would like to convert the first-time smartphone buyer, who might be clinging to a featurephone because of the higher costs of purchasing and operating a smartphone. Or the technology might seem daunting for someone who has never used an intelligent handset before.
So how did Mozilla build a smartphone that retails for the Indian equivalent of $33 USD? One important choice was the use of HTML5, which allows the phone to run with less memory consumption. Using HTML5 in the OS allows the device to run "lean". The Firefox OS is optimized to run best on just 128MB of RAM. And in India, 70% of phones that are employed by the public are featurephones, which obviously provides a pent-up demand for smartphones in the region
More than 1000 apps are available for the Intex Cloud FX, and if all goes well, we could see higher spec'd variants of the device down the road.
source:
WSJ