Mozilla changes name of mobile browser from "Fennec" to "Firefox 4 for Android and Nokia N900"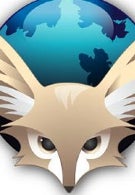 How do you go from a 2.x build of software to 4.x without making a single change in code? By changing the name of the product, that's how. Mozilla's mobile version of its Firefox browser has had the code name "Fennec" for some time now. And while Fennec 2.0 is still being updated with nightly builds and remains in alpha, the rendering engine that drives both the mobile and desktop browsers is the same. That has led Mozilla to change the version number of the mobile browser to match the desktop software. Thus, "Firefox 2.0b1 for Android & Maemo" is becoming "Firefox 4.0b1 for Android & Maemo" and when it is released, the title will be "Firefox 4 for Android and Nokia N900".
The idea is to align the version numbers of both browsers so that no one is confused that the desktop version of Firefox is at 4.x and the mobile version is at 2.x. As Mark Finkle, a member of the Mozilla team working on Firefox simply puts it on his blog, "Treating them as the same version seemed like the right thing to do."
source:
MarkFinkle