MoviePass announces three new monthly plans for 2019
4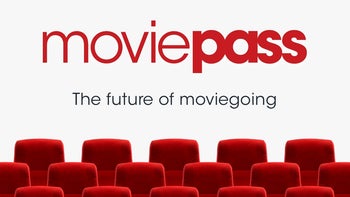 It was a
rough year for MoviePass
, but the company isn't willing to surrender yet and plans to regain the lost ground come 2019. If you've been a MoviePass subscriber, you'll be pleased to know that a new set of plans will be launched next year.
In an interview with
Variety
, CEO Mitch Lowe revealed new information about his company's plans for 2019 and the fact they include the launch of new services for new and existing customers.
We have a lot to prove to all our constituents. We don't just have to prove ourselves to our members, we also have to prove ourselves to the investment community, our employees, and our partners. We believe we're doing everything that we possibly can to deliver a great service and we're in the process of fixing all the things that went wrong.
So, starting January,
besides the current $9.95 plan
, MoviePass will also launch three new tiers, each offering subscribers three movie tickets per month. The cheapest plan is called Select and costs between $9.95 and $14.95 per month (depending on region), but it will only enable subscribers to watch select movies on certain days.
Next in line is the All Access tier, which will be available for prices between $14.05 and $19.95. This one allows customers to watch any movie (standard screening only). Last but not least, the Red Carpet tier costs between $19.95 and $24.95 and includes one IMAX, 3D or other large-format screening each month.
MoviePass
had major money issues due to its business model that wasn't profitable. However, the new plans should provide the company with a solid monetization structure that should put it back on its feet.
Recommended Stories