Movidius Myriad 2 vision processing chip unveiled: promises a revolution in computational photography within a year
17

Computational photography is a fancy term that might not tell you much, but having SLR level of performance for camera features like zoom, low-light photography and auto-focus, should draw everyone's attention. This is exactly the promise of a new special-purpose chip dedicated to imaging and cameras that is said to have taken years in research and $60 million in R&D costs: the Movidius Myriad 2.
"A computational revolution coming to your camera near you and it's starting next year"
Movidius unveiled the new Myriad 2, saying that it offers up to a 20x boost in performance over the first chip. What makes it unique is that it is dedicated to imaging, and like we have the CPU for overall processing, the GPU for graphics, this is a new kind of a processor for vision: the so called VPU. The Myriad 2 has been specifically made to be power-efficient, delivering "teraflops of performance in less than half a watt", and it will be manufactured using a 28-nanometer process, using 12 "vision-specific vector processors."
"We can safely say there is a computational revolution coming to your camera near you and it's starting next year, and it's going to be a fantastic year,"
Movidius chief executive Remi El-Ouazzane said.
Smartphones are among the candidates to first benefit from this new chip, but Movidius sees use of the chip with augmented reality, 3D scanning, indoor positioning and object recognition, so it could be used in various other devices, and even robots.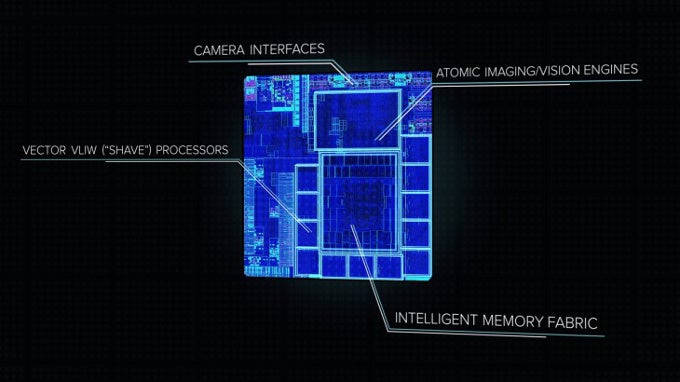 Moreover, the Myriad 2 is so small that it is capable of running camera units the size of just a button, giving it plenty of uses as a wearable camera. Movidius has partnered with Google on Project Tango, and while it does not reveal whether this partnership will continue, it did confirm that it has over 20 partners and devices with the new chip will launch within the next year. The chip is sampling in August, and you can find out more details about it at the source link below.
source:
Movidius