Motorola's official DROID 4 pics and comparison chart leak
25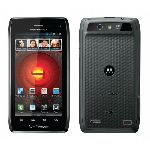 Yesterday, we saw the first listing of the
official specs
that we can expect in the DROID 4, but now we have the first official pics and a comparison chart showing the differences between the DROID 4, DROID 3, DROID 2 and DROID RAZR.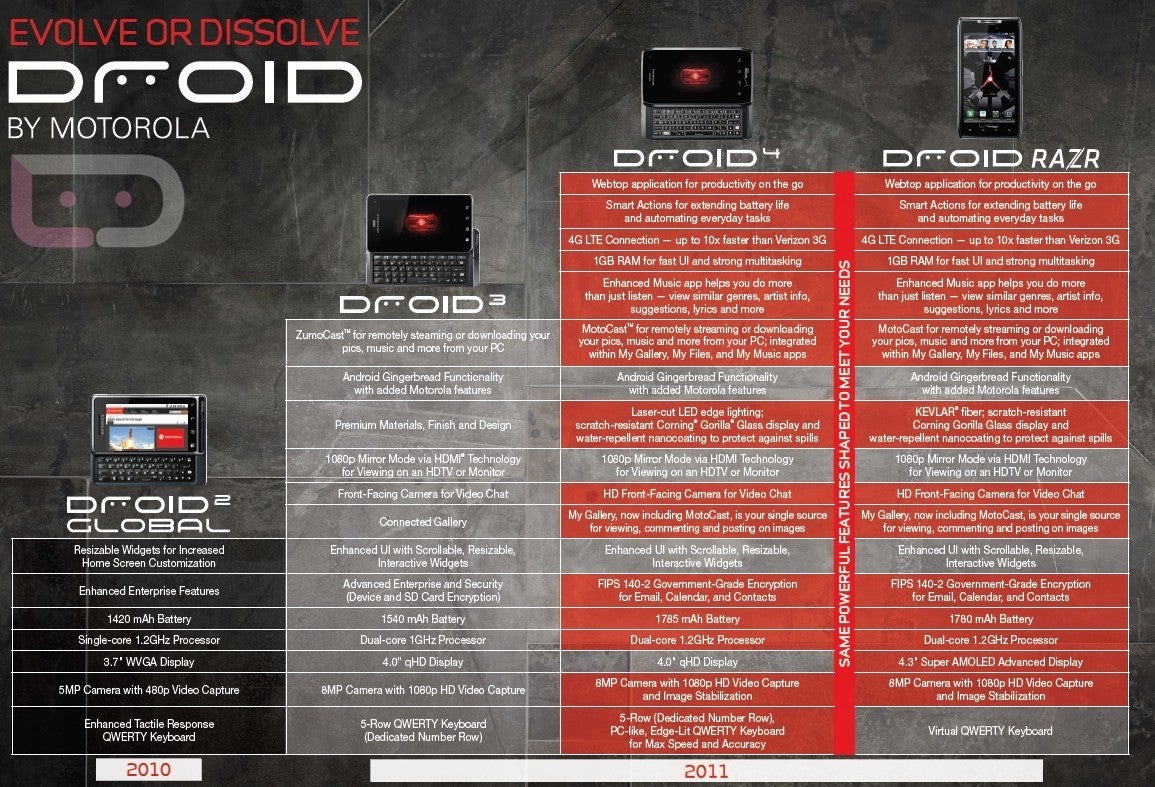 We said yesterday that the DROID 4 looks to be very similar to the RAZR as far as specs, and this comparison chart definitely strengthens that point. All of the specs between the two phones match aside from the screen size and physical keyboard (obviously). We still can't comment on how close the two phones are in built quality, but this new chart does show that the DROID 4 does have Gorilla Glass, although it doesn't have the Kevlar fiber of the RAZR. It does have "laser-cut LED edge lighting", though we're not 100% sure what that is, we'd assume it's the backlighting on the keyboard. As you can see in the pics, there is a border on each key for backlighting, so the fact that it's laser-cut seems to just be some fancy marketing.
Still, the DROID 4 is looking good. We have a bit of a mission to wean people off of physical keyboards and to the speedy shores of gesture keyboards on slim and light phones, but we won't fault you your choices if you prefer the QWERTY.