Motorola's new Moto Shop does more than just sell devices
7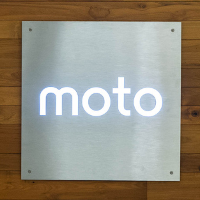 Motorola had a soft opening of its first physical store in the U.S. this past week. The Moto Shop is located on State Street in downtown Chicago, and the grand opening is today. The company is moving its main U.S. campus from Schaumburg, Illinois, to Chicago, so opening its first store in the Second City makes sense. The actual address is 108 North State Street, and the store is open Monday through Saturday from 10am to 8pm. On Sunday, the hours are 11am to 6pm.
The Moto Shop is mostly about education. You can learn about the Motorola brand, and the devices that the company makes. There are plenty of hands-on experiences to help you learn about the manufacturer's current devices. Go ahead, pick up the
Motorola DROID Turbo 2
and drop it on a variety of surfaces like wood, asphalt, slate, and porcelain tile. While the phone itself is a little beat up from all of the drops, the display remains pristine.
A table for the
Motorola Moto X Pure Edition
lets you check out all of the color and material combinations possible for the device. If you put together something you like, it can be ordered. You can also take photographs with exaggerated and funny props, using the camera on a Moto X phone. The pictures can be sent to your current handset.
Besides a couple of "Moto Maker" tables to test out your creations, there is a display of the current Motorola lineup from the
Motorola Moto E
to the DROID Turbo 2. The Moto Cafe is the result of a partnership with a local bakery and shows how you can use Moto X devices in real life to get things done. Using an app on a Moto X phone, you order a cookie and enter your name. The app sends a request for the cookie to a Moto 360 on the wrist of a Moto Shop employee, who calls out your name and delivers the cookie to you.
Whether you're a fan of Motorola, or just love mobile devices, if you are in the area you definitely should drop in to the Moto Shop.
Motorola's Moto Shop opens in Chicago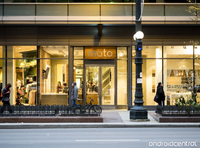 source:
AndroidCentral