Motorola's cellphone business to be in great fiscal shape after spin-off
This article contains unofficial information.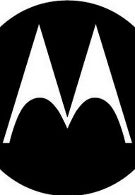 Some time next year, Motorola is planning on splitting up into 2 companies. The one that fathered the Motrorola DROID and is about to leave its mark on the world with the DROID X, will be called Motorola Mobility. According to the WSJ-the parent company wants to make sure that its little child has a fighting chance in this world, so it has been buying back debt and plans on writing a check in the amount of $4 billion U.S. to hand over to Mobility. You see, even with a best seller like the DROID, the cellphone unit has been bleeding red ink and to help the cellphone division survive as a separate entity, the parent is even going to assume Mobility's pension liabilities. This is truly the opposite of what normally transpires on Wall Street where the big company bleeds the little spin-off dry and then floats it off, leaving it to suffer a lingering and painful death. Nope, this time the Schaumburg based firm is bending over like a BACKFLIP to ensure the survival of Motorola Mobility.
Fitch Ratings analyst Jason Pompeii says,
"(Mobility) doesn't need any debt, it needs a lot of cash to get through the transformation." The parent firm will be called Motorola Solutions after the spin-off is completed, and will be run by Co-CEO Greg Brown. Mobility's CEO will be Sanjay Jha, the man credited with getting Motorola to concentrate on the Android OS and in the process, produce a big winner with the DROID, which was the manufacturer's first big cellphone hit since the ancient RAZR. Motorola is about to drop two more Android devices on Verizon. What could be the hottest smartphone launch of the Summer (yes, even including the iPhone 4) will occur possibly as soon as July 19th when the DROID X is expected to be released by Verizon. This handset, with a 4.3 inch display and 8MP camera, is grabbing all of the online buzz. The other shoe to drop will be the sequel to the DROID which is expected to launch in August with a vastly improved physical QWERTY keyboard and some other minor changes. Now that the DROID has allowed Motorola to pry the door open, it is up to these and other future devices to keep the momentum going in a very competitive business. After all, the parent company is giving junior every opportunity to thrive.

Motorola DROID 2 A955 Preliminary Specifications
Motorola DROID X Preliminary Specifications

source: WSJ via Reuters