Motorola will unlock the bootloader on the Verizon branded second-generation Moto X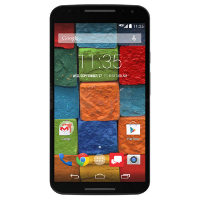 Motorola announced today that it has "received the green light" to unlock the bootloader on the second-generation
Motorola Moto X
, albeit with a huge catch. The Verizon branded model is the only one that the Lenovo subsidiary is able to unlock. And if you do decide to go ahead and unlock the bootloader on your Verizon branded second-gen Moto X, your warranty will be voided.
Unlocking the bootloader will allow those with the device to customize the phone by flashing custom ROMs. Considering that the carrier-branded second-gen Moto X is not receiving the update to Android 6.0, perhaps this is Motorola's way of trying to stay on the good side of Verizon customers.
"Hey, everyone. Just wanted to let you know that we did get the green light to unlock the bootloader on Verizon 2014 Moto X (2nd Gen) devices. Unfortunately, we can't do this for devices on other carriers. Also, the usual caveats apply - if you unlock your device, you void the warranty. But we know some of you want the flexibility and we're glad we can offer it.
As for those with the AT&T version of the phone, it seems that you are out of luck on both accounts. Your second-generation Motorola Moto X won't be updated to Android 6.0, and the bootloader on your device will remain locked. Don't blame us, we're only the messenger.
Motorola Moto X (2014)
source:
Motorola
via
SlashGear