Motorola stockholder sues, seeks a higher price from Google
9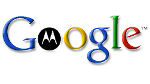 Motorola Mobility shareholder John W. Keating is not happy with the 63% premium that Google is paying for the company and is
filing a complaint in the state courthouse in Chicago
against both Motorola and its Chairman and CEO Sanjay Jha. Google announced the $40 per share offer the morning after Motorola's stock closed at $24.47. Since the deal was announced, Motorola has traded above $38 most of the time. Despite the price that Google is offering, Keating says that the Mountain View based firm is buying Motorola Mobility for
pennies on the dollar
.
The suit also names
Google and the 9 member Motorola Mobility board as defendants
. Keating claims that the offer doesn't take into consideration the value of the company to Google, the stand-alone worth of Motorola Mobility, and the resurgence experienced by the Schaumburg, Illinois based company ever since launching the Motorola DROID late in 2009. That device started the amazing surge in market share that Android has had and Keating says that stockholders will not be able to benefit from the future success of Motorola Mobility.
Motorola's value to Google is
greatly magnified by the 17,000 patents that the company will receive
if the deal to buy Motorola is approved by the anti-trust division of the Department of Justice. The boards of both firms have already agreed to the deal. Keating's filing seeks class action status which means that all Motorola Mobility stockholders who owned the stock during a period to be announced, will be able to claim a part of whatever damages the court might decide to order, if any. Usually in these cases, if the class action is successful, only the attorney's score a decent payday while the class gets a very small amount.
Motorola spokeswoman Jennifer Erickson says the company has yet to see the complaint and couldn't comment on it. Google spokeswoman Katelin Todhunter-Gerberg said in an email that the company refuses to comment.
Motorola Mobility was spun off from Motorola
earlier this year. For those who like to know such things, the case is Keating v. Motorola Mobility Holdings Inc., 11CH28854, in the Cook County, Illinois, Circuit Court, Chancery Division (Chicago).
source:
BusinessWeek
via
Gizmodo