Motorola notes disappointment in carrier delays, confirms Android L for Moto X
69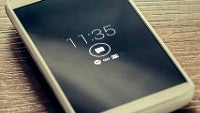 It has been confirmed, directly from Motorola, that the Moto X will be getting the Android L update. Admittedly, this one shouldn't really be a surprise for any of you out there who understand the new requirements Google has put in place for manufacturers to get access to the Google Apps suite and Google Play services. Google has made a mandate that in order to get the Google goodness, manufacturers have to update all handsets to the newest version of Android that is released within 18 months of said handset.
Given that the Moto X is just closing in on 12 months on the market, it was inevitable that the device would get the update to Android L, which is expected to be released around October or November of this year. The surprise of the story is how the confirmation came about. A random Google+ user named Josh B. asked the Moto X community on G+ whether or not the Android L update would be coming, and the VP of Product Management at Motorola, Punit Soni confirmed with a resounding "Yup."
Soni went on to also note a bit of disappointment in carrier delays of Android updates. An AT&T user made the all too common remark that he would see the Android L update when Android N is about to be released, and Soni responded by saying, "Sad. We really try to speed things up..." That seems to be a direct implication that carriers are the ones causing delays.