Motorola might look into all that Windows Phone thing, if it proves successful
35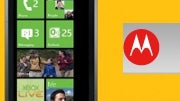 Despite swearing over a chicken bone that it will stay the course with Android forever, and Windows Phone is out of the question, Motorola peddled backwards at an industry conference. CEO Sanjay Jha said "
I think we're completely open to the notion of Windows as a platform
".
The issue is that Motorola would like a buddy-buddy status with Microsoft, similar to what Redmond is giving Nokia. Also, Motorola's CEO pointed out that the company is waiting it out to see which will be the number three mobile OS after the juggernauts Android and iOS.
He commented that only one out of WP, webOS and BlackBerry OS will survive and occupy the third place, since the market is becoming overly fragmented. Sanjay Jha also noted that patentwise Motorola is pretty much covered since it has been in the cell phone business for so long, and this can be a good advantage over the other Android manufacturers, which are being sued left and right for patent infringements.
source:
FierceWireless
Recommended Stories