Motorola may be prepping to launch the Moto X around the globe
11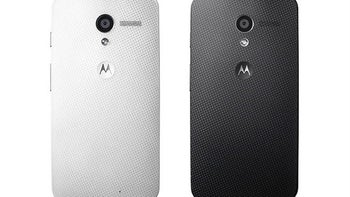 The buzz since yesterday has been surrounding the Moto G, and with good reason. The recent reports about the Moto X have been less than impressive, despite the handset finally breaking the Moto Maker exclusivity with AT&T; and, the
Moto G
looks poised to revolutionize the low-end market for smartphones. But, there is still more to say about the Moto X.
There has been a lot made recently about the report that the Moto X has only sold
500,000 units
in Q3. Of course, that is a misleading statistic given that the Moto X was only on the market for about 5 weeks during Q3; the main selling point of customization was limited to AT&T (and marketing for the Moto X didn't pick up until Moto Maker recently
broke that exclusivity
); and, the device was only available in North America. Point number 2 has been fixed, and now there is word that Motorola might be looking to change point number 3 as well.
Marcus Frost, Motorola's Senior Marketing Director for EMEA (Europe, Middle East, and Africa) told
TechRadar
said, "The reception of Moto X has been fantastic and we're continuously perusing opportunities in the EMEA region, so really watch this space." And, Motorola's Vice President for EMEA, Magnus Ahlqvist added to that by saying, "We are serious about Europe and we want to bring strong propositions to the market."
Of course, Ahlqvist's comment could just as easily be referring to the Moto G as the Moto X, but Frost is definitely talking about the X. No word on when this could happen, or if there would be plans to offer the Moto Maker customization internationally. As yet, Moto Maker has been U.S. only and hasn't even made it to Canada or Mexico where the Moto X is already on the market.