Motorola makes good on promise to release bootloader unlock keys for certain Motorola Moto X models
16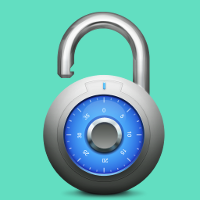 Early last month, Motorola's VP of Product Management, Punit Soni, said that the
Motorola Moto X
released by Sprint, T-Mobile, U.S. Cellular and Rogers would come with an unlockable bootloader, locked out of the box. Soni said that using Motorola's keys, owners of the device purchased from those carriers
would be able to unlock the bootloader on their Moto X
. Making good on that promise, Motorola on Friday posted bootloader unlocks on its support site for the Sprint, U.S. Cellular, and Rogers branded models as well as for Moto X units launched in Latin America. Motorola says it will eventually add the keys to unlock the T-Mobile version of the Moto X as well as the Developer Edition of the phone.
To get the appropriate unlocking keys for your Moto X, click on the sourcelink and follow the links for your model. Unlocking the bootloader allows you to install custom ROMs, personalizing your smartphone. But once you obtain the unlock code, your phone is no longer covered by the warranty. Therefore, before you attempt to unlock the bootloader on your handset, make sure you know what you are doing.
"Unlocking your bootloader is not for the faint of heart. Unlocking your device and installing your own software might cause the device to stop working, disable important features and functionality, and even make the device unsafe to the point of causing you harm. Neither Motorola, nor your wireless carrier or retailer from whom you purchased the device, will be responsible for such damage, so please do not unlock or load any software unless you know what you are doing...You have only yourself to blame. Once you get the unlock code, your device is no longer covered by the Motorola warranty; in other words, please don't blame us if things go wrong, even if they appear unrelated to unlocking the bootloader."-Motorola
Even Motorola says that this process is not for the faint of heart. If you understand the risks involved and feel confident that you know what you are doing, you may proceed.
source:
Motorola
via
AndroidCentral