Motorola finally confirms Android 6.0 Marshmallow update for the 2nd-gen Moto E (2015)
6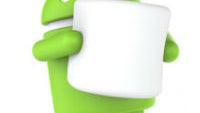 Back in early October, Motorola published a preliminary list of its smartphones that are
scheduled to receive the Android 6.0 Marshmallow update
. At the time, many Motorola fans have been disappointed to find out that the
2nd-gen Motorola Moto E
, a handset that the manufacturer launched earlier this year, was not included among the Moto smartphone models scheduled to be updated to the latest Android version.
Fortunately, Motorola has remedied the situation, announcing earlier today that the 2nd-generation Motorola Moto E will receive its slice of Android 6.0 Marshmallow.
Unfortunately, it looks like the 2015 version of the Motorola Moto E will only be updated in select regions. Canada, Latin America, Europe, and Asia will get the update, China is specifically excluded, but the manufacturer makes no mention of the United States. Until Motorola clarifies this situation, we remain optimistic that the US version of the handset will also get updated to Android 6.0 Marshmallow.
As Motorola notes, Android 6.0 Marshmallow comes with numerous improvements, such as a battery-saving Doze mode, Google Now on Tap, Android Pay, a more thorough app permission system, as well as many others. For a closer look at the most recent Android version currently available, make sure to check out our full
Android 6.0 Marshmallow review
.
Now that Motorola has confirmed that the 2nd-generation Motorola Moto E will get its Android 6.0 Marshmallow update, purchasing the handset makes a lot of sense if you're in the market for an entry-level Android device.
The handset comes with specs such as 4.5-inch display with a resolution of 540 by 960 pixels, a Qualcomm Snapdragon 200 or 400 chipset (depending on the model), 1GB of RAM, 8GB of microSD-expandable storage, a 5MP primary camera, a VGA front-facing shooter, and a 2390 mAh battery. The GSM version of the handset is priced at $119.99, while the 4G LTE model is priced at $149.99. If you're looking for a through analysis of the handset, head on over to our
Motorola Moto E (2015) review
.

What do you guys make of this? Does the 2nd-gen Moto E become a smarter purchase now that the Android 6.0 Marshmallow update for the phone has been confirmed by the manufacturer?