Motorola announces which of its smartphones will be updated to Android 6.0 Marshmallow
38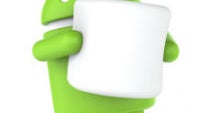 With Android 6.0 Marshmallow scheduled to roll out to the Google Nexus device lineup next week, we're now scrambling to get update information from various manufacturers. Motorola has spared us the trouble of dealing with unofficial sources and has published a list of the smartphones that it plans to update to the most recent version of Android. Unfortunately, it's not all good news.
Most of the company's 2015 smartphones will be updated to Android 6.0 Marshmallow, including here the Moto X Pure Edition, the
Moto X Style
, the
Moto X Play
, and the
Moto G (3rd gen)
. The official Motorola blog post moves on to mention a range of 2014 smartphones, such as the US-bound Moto X Pure Edition (2nd gen), the
Motorola DROID Turbo
, the Moto MAXX, the
Moto X (2nd gen)
in Latin America, Europe, and Asia, as well as the second-generation
Moto G
and the
Moto G LTE
.
If you've noticed, the manufacturer only lists the Moto X Pure Edition (2nd gen) in the US, which is the unlocked version of the handset. This prompted a Motorola smartphone owner to inquire about the Android 6.0 Marshmallow update for the Verizon and AT&T versions of the Moto X (2nd gen). Unfortunately, a Motorola spokesperson said that these phones will not be updated to Android 6.0, which surely comes as unfortunate news for those who have purchased a carrier-specific version of Motorola's 2014 flagship smartphone.
Also missing from the list are the original Moto G and Moto X, which is understandable given that these are two-year-old phones. Unfortunately, none of Motorola's Moto E smartphones will get the Android 6.0 Marshmallow update, which is a bit odd given that the 2nd-gen Moto E was launched earlier this year.
At the moment, Motorola was unable to provide timeframes for the updates, but the company said that more information will be offered in the upcoming weeks. What do you guys think of Motorola's decision not to update some of its recent devices to the new Android version?