Motorola drops its MOTOMAGX platform, delays spinoff of its mobile division
11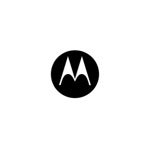 Perhaps delaying an operating system that a company has spent years (and money) on is one thing, but dropping it entirely is almost unheard of. Motorola today announced plans to shutter its development of MOTOMAGX, their Java and Linux based operating system, in order to focus on development of Google Android, Windows Mobile, and P2K 3G solutions.


The world is moving into a mobile Internet environment, according to Jha.
"We have invested for along period of time in our Linux Java [MOTOMAGX] platform, [but] we seelarge eco-systems [now focusing their efforts on] mobile Internet, andthat is going to be more important as we go forward," he said. Additionally, the MOTOMAGX investment isn't all lost; it
"can bring to bear in the Android platform. One of the things that we need to do better is execution on our software strategy." Motorola plans to open a new office in Seattle to work closely with Microsoft. They're projected to launch a phone based on Windows Mobile 6.5 in the second half of 2009, followed by an Android phone by the 2009 holiday season.


Additionally, on Thursday's earnings call,
Sanjay Jha,
Motorola's
co-chiefexecutive and chief executive of mobile devices, said that the companywould be delaying the separation of its mobile branch into anadditional entity. Announced in March, the company was supposed to be split into two seperate divisions -
Mobile Devices and Broadband & Mobility Solutions, by next year. Motorola did say, however, that they were committed to complete the transaction at some point in the future.

source:
PCMag