Motorola dealt a $5 million class-action suit over poor customer service
17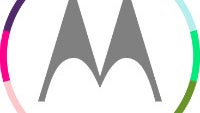 Last week,
Motorola issued an apology
for what many customers deemed to be shoddy business tactics. With the complaints piling up online, many were
accusing Motorola of not honoring warranty policies
, or otherwise delaying repairs for many weeks. Motorola told us in a statement that one of its U.S. repair centers had been hit with delays, and that it was
"working hard to identify and implement solutions".
But this hasn't prevented the issue from escalating, and now, a number of thoroughly peed-off Moto customers have filed a $5 million class-action suit against the firm.
The suit's main plaintiff is Douglas Lynch, a guy with a fairly extensive
Moto 360
repair story to his name. In short, he contacted Motorola for a replacement after the backplate cracked, and was informed that a replacement would take four days to reach him. Two weeks and no new Moto 360 later, he naturally reached out to Motorola once more.
To his bemusement, he was told that a replacement wasn't available. Though he was willing to pay the difference and instead receive the newer model, this was apparently against policy. A fair amount of back-and-forth and a few more weeks later, he got his replacement—a lower-end edition of the device he originally owned.
He's clearly not the only Motorola customer to have been forced to jump through hoops. While most of us have found ourselves in a similar predicament to Mr. Lynch at one point or another, Motorola now finds itself answerable to a baying mob of disgruntled customers. Among the quibbles, the suit accuses Moto of making important info difficult for consumers to find, and using
"unfair, unscrupulous, immoral, and oppressive"
practises.
Ouch.
In a statement issued to
Trusted Reviews,
the Lenovo-owned company says:
Motorola has a long history of providing exceptional products and services to its customers. We are aware of the lawsuit, and are investigating the claims, which we believe to be without merit.
Have you ever had a run-in with Motorola—do you think the company has had this coming? Be sure to share your own Moto-related repair stories with us in the comments.