Motorola apologizes for delaying in-warranty replacements in the US
12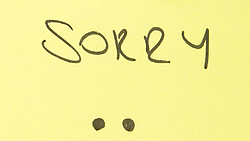 Earlier today, Motorola acknowledged that it is experiencing issues with honoring warranties in a timely manner.
Motorola's apologetic statement responds to recent reports which revealed that an increasing number of Motorola smartwatch and smartphone owners are having issues getting their in-warranty devices replaced.
Last week, we reported that numerous Motorola customers took to Reddit to complain about the company's warranty replacements. More to the point,
Motorola is accused of delaying replacements
for customers with a faulty in-warranty Motorola smartphone or smartwatch.
According to these complaints, Motorola is currently delaying in-warranty replacements by as much as a few weeks for some customers. Motorola, which promises to replace faulty devices in days, said that it doesn't have any replacement devices available.
As we stated back then, we got in touch with Moto, and the company has now replied, officially admitting that it's experiencing delays at its US repair center:
We're experiencing delays at our US repair center that is influencing repair times for some customers. We know how important it is for you to get your phone back as quickly as possible so we're working hard to identify and implement solutions. We are dedicated to the highest quality service and this is not up to our standard of excellence.
We deeply apologize for any inconvenience this situation has caused.If you are currently having an issue with warranty fulfillment, please contact us at 888-355-8422. We are available Monday through Friday from 6:00 AM to 6:00 PM, or on Saturday and Sunday from 8:00 AM to 5:00 PM Eastern Time.
While the statement doesn't mention any specific solution, it does serve to show that Motorola is well aware of this issue. Unfortunately for affected Motorola customers in the US, it looks like you'll just have to contact Motorola once again and hope that the company will find a way to ship out a replacement device in a timely manner.