Customers report Motorola support doesn't honor warranties
46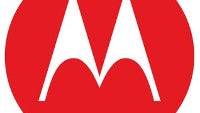 Nowadays, every smartphone comes with a warranty — that's a given, considering the fact that the little gizmos could cost an arm and a leg, and no manufacturing process has a 100% no-dud-guarantee. Some manufacturers even go as far as offering free insurance for customers' devices, providing
a free replacement
for a cracked screen, or a free new handset once throughout the phone's lifetime. Others just stick to your run-of-the-mill "we will fix I free of charge" guarantee.
Such is the case for Motorola – the company's standard warranty covers a device for the first year of its use — if something goes wrong, without the user tampering with it or dropping it, that is, Motorola would either repair or replace it for free. Granted, it does have a history of replacing defective
Nexus 6
devices when lots of units showed a
detaching backplate
issue, or
fixing cracked screens
— though it's highly probable that Google played a huge part in support of those services.
However, customer reports for the past few months suggest that if your warranty-covered Moto handset has died on you and is eligible for replacement, you may have a hard time getting one. See, manufacturers usually have a different stock of smartphones for replacement purposes – either refurbished units, or ones that ship with no packaging, accessories, and extras. However, for the past few months, Motorola support has refused to replace eligible devices on grounds that there are no replacement units available in stock.
The affected customers report that they have demanded their money back or that they receive a new device instead — after all, it's not the customer's fault that Moto doesn't have replacement phones in stock and can't honor its own warranty — but those requests have been denied. Some Motorola support teams are said to be understanding of the users' plight and have responded that as much as Support would like to help, it is Corporate that issued an order no such transactions to be allowed. Meanwhile, customers are unable to use their newest smartphones, some being forced to buy replacements on their own.
We have to wonder whether this has something to do with the change in management. Very recently,
Lenovo gained full control
over the company, and there have been talks of
slight branding changes
for future Moto products. Could there also be internal structural changes taking place, hampering the organization of phone replacements?
We'll inquire about this and update accordingly if we get any official statement from Motorola.