Motorola cuts the price of its unlocked Moto Z2 Force by $79 (UPDATE)
14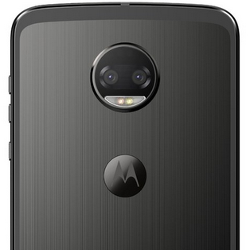 The new Motorola flagship, the
Moto Z2 Force
, is the sequel to last year's
Moto Z Force
. And the Lenovo owned Motorola made some rather controversial decisions when it came to this year's model. Among the most discussed was the sharp 22% drop in battery capacity from the 3500mAh cell used on the Moto Z Force Droid to the 2730mAh cell used on the sequel. Motorola claims that the smaller battery on the Moto Z2 Force still offers all-day power, some of which could be due to the energy sipping 10nm process used on the Snapdragon 835 chipset found inside the Moto Z2 Force.
Another issue is that the ShatterShield screen, while guaranteed not to shatter or crack after a fall 5-feet or lower, is prone to scratches from fingernails or sharp objects. This happens on the outer layer of the ShatterShield screen, and a replacement can be purchased. Some buyers of the Moto Z2 Force say that the new display is scratching must easier than seen on last year's model.
"ShatterShield addresses the top consumer pain point of cracked and shattered screens and we have seen overwhelming consumer response in favor of this product innovation. Like past generations, the structure does not contain glass and we encourage screen protector usage to guard against scratches. Moto Z2 Force Edition is as durable as the last generation with a more seamless integration of the top layer/line"-Motorola statement
Motorola today dropped the price of the Moto Z2 Force for those purchasing the handset directly from the manufacturer. On Motorola's own website, the price of the phone has been cut from $799 to $720. That is a drop of 9.9%. All four major U.S. carriers are offering the Moto Z2 Force, and all are giving away a free InstaShare projector MotoMod with a pre-order. At Verizon, the price to pre-order the phone is just $15 a month for 24-months versus a non sale price of $31.50 a month or $756. T-Mobile has a pre-order price of $30 a month over 24 months, which works out to $750. It also offers a BOGO deal on the device.
UPDATE:
Motorola has reached out today to tell us that the price of the Moto Z2 Force on its website has always been $30 a month depending on different carrier offerings. The $799 price quote was a mistake on the manufacturer's part. Thus, the $79 reduction in price is not a sale, but merely corrects a misprint.
While the version of the Moto Z2 Force offered by Motorola on its site is unlocked, Motorola requests that buyers in the states pick from one of the four major operators before making their purchase of the handset..