Motorola adds some spice to their Android line
2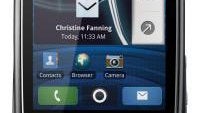 Motorola has added another form factor to their arsenal of Android phones with this latest QWERTY portrait slider dubbed the Spice.
The device bears resemblance to the Palm Pre and the BlackBerry Torch. It is a touchscreen device with an upward sliding mechanism that reveals a full QWERTY keyboard. This is the first Android powered phone to feature this form factor.
At the heart of this latest device from Motorola is Android 2.1, and it is packed with all of the standard features like Bluetooth, WiFi, aGPS etc. It sports a 3 megapixel camera with video capture capabilities, which helps make it clear that this is an entry-level device, not a high-end one.
Still, it is nice to see Motorola diversifying the bodies that they wrap around Android. Despite its inevitable life in the shadows thanks to the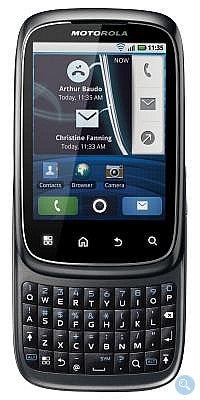 corresponding announcement of the Motorola Droid Pro, the Spice can see a bright future as it is apparently heading for Brazil.
What are all of your thoughts on the Motorola Spice? Is the portrait-sliding form factor a desirable one? Give us your thoughts in the comments below.
source:
Android Central