The Moto X4 is official: dual-camera mid-ranger beauty
23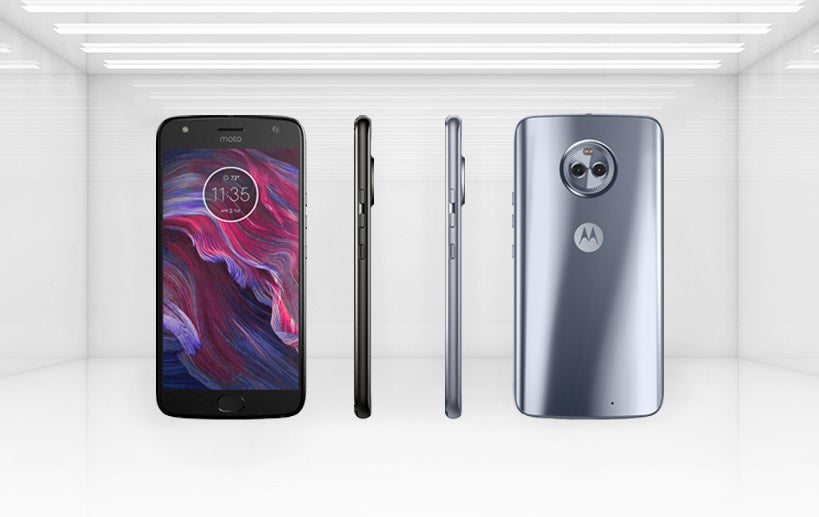 The Moto X4, Moto's latest mid-ranger, is now official!
Sporting a 5.2-inch 1080p display, the Moto X4 is an upper-mid-range handset powered by a Snapdragon 630 processor, clocked at 2.2GHz, and backed by a 3000 mAh battery with Turbo Charging. Other highlight features include IP68 rating for dust- and water-resistance, a dual-camera system that pairs together a 12 MP and an 8MP shooter, capable of delivering the oh-so trendy shallow depth of field simulation, affectionately referred to by many as "bokeh", and a 16MP camera with a low-light adaptive mode.
In the US and Europe, the X4 comes with 3 GB of RAM and 32 GB of internal memory, while other regions may get a version with 4 GB of RAM and 64 GB of storage space, but there's no official info regarding the matter right now.
The X4 has Amazon's Alexa built-in, and it's accessible even when the handset is locked via a voice command. The feature is available in all regions supported by Amazon Alexa. But aside from Amazon's voice assistant, the X4 is also loaded with a bunch of sweet new features, such as Moto Key, which lets you access password-protected webpages on your PC and laptop with a simple tap on the X4, Quick Screenshot, which let's you take a quick screen grab by tapping the display with three fingers, and a new wireless audio streaming option that lets you connect the phone to up to 4 wireless speakers simultaneously.
As far as looks are concerned, the Moto X4 features a familiar a glass and metal design, with Gorilla Glass taking care of both the display and back of the phone on the back and front of the device. Around the back, the dual-cam array is fitted within a circular visor that protrudes from the phone's back.
The Moto X4 launches in Europe sometime in September, starting at €399, and it's expected to hit other markets this fall.