Unlocked Motorola Moto G6 now comes with free case and screen protector (a $39.98 value)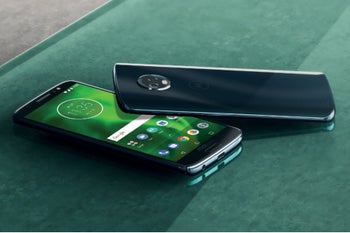 If you're in need of a new, decent smartphone that doesn't cost more than $250 unlocked, you may want to take a look at the
Motorola Moto G6
. Released in the US several months ago, the Moto G6 is priced at $249.99, and, at one particular retailer, it comes with two free gifts. More exactly, B&H is offering the unlocked
G6
alongside an Avoda Clear Case Protector (normally priced at $19.99) and an Avoda Tempered Glass Screen Protector (normally also $19.99). All in all, you're getting $39.98 worth of accessories without paying an extra dime.
The
Moto G6
that's available at B&H is the official US version of the phone, warranty included. The handset comes in two color variants and is compatible with all major US carriers: Verizon Wireless, AT&T, T-Mobile, and Sprint.
Running near-stock Android 8 Oreo, the Motorola Moto G6 will definitely be
updated to Android 9 Pie
, possibly before the end of the year. The phone's highlight features include a 5.7-inch display with 1080 x 2160 pixels, a splash-resistant body, fingerprint scanner, 3 GB of RAM, and a dual rear camera. You can get the Moto G6 with the free gifts mentioned above if you visit B&H via the source link below.