Motorola Moto G accessories available in the U.K.
18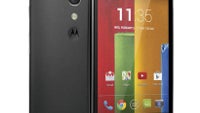 The
Motorola Moto G
looks like a
Motorola Moto X
that you might have left in your pants before they went through the wash. One major difference between the two phones is how the user of each phone customizes its appearance. While those ordering the Moto X can do so from the Moto Maker website and customize the color of the back, front and accents, the Moto G buyer has to rely on something else.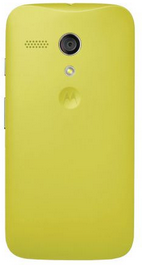 Replacement shell for the Motorola Moto G
Unlike the Motorola Motorola Moto X, the Motorola Moto G has a removable back cover. While that might come in handy if you want to use an extended battery, the real reason for the removable cover is that it allows you to exchange it for a different colored back.
In the U.K., Clove has its hands full with replacement back covers, also known as shells. Colors available are Lemon, Royal Blue, Violet and Vivid Red. Before tax, each one retails for 7.49 GBP ($12.14 USD).
Also being made available for the Moto G is a flip cover. This is a back cover with a protective flap that covers the screen and the front of the device. These are available in Royal Blue, Turquoise, Violet, Vivid Red & White and cost 15.82 GBP before tax ($25.64 USD).
Whether you own the Motorola Moto G now (it was
found in U.K. stores just two days after it was unveiled
) or plan on buying it when launched in your country, you might think about protecting or customizing your phone (or both at once) with these accessories.
source:
Clove