Motorola Moto G (2014) hands-on
25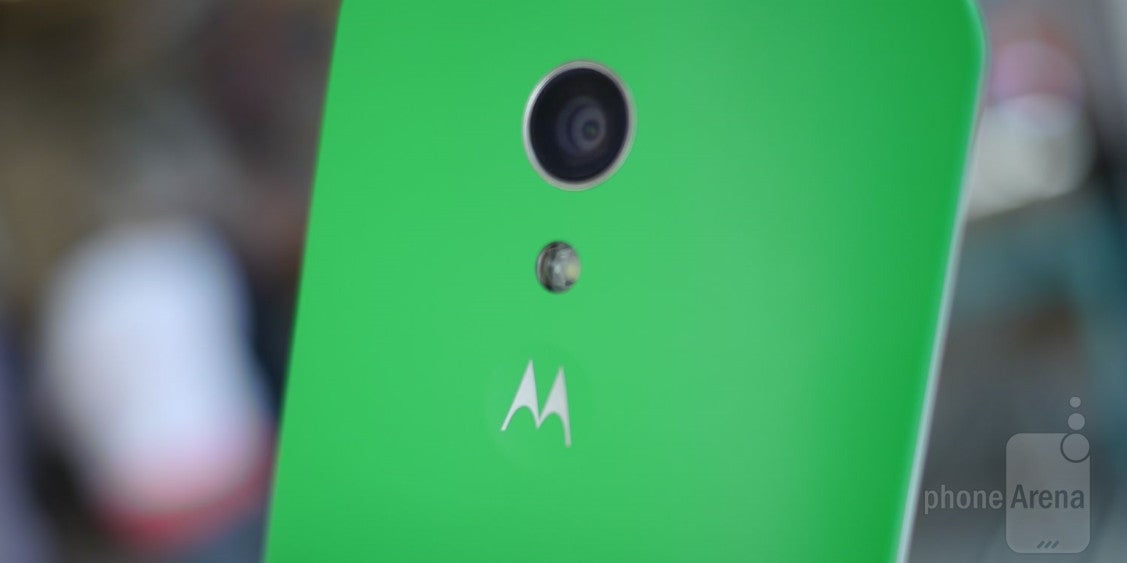 Delivering inexpensive, yet effective performing smartphones is something that's in Motorola's blood. In the last year alone, the company has proven to us that it's found success in the entry-level market – evident by the release of the Moto G and Moto E respectively. When it comes to it, consumers no longer need to fork over huge wads of cash to own a decent smartphone.
For its successor, Motorola has taken what it has established with the original Moto G, and makes considerable strides to keep its newest affordable smartphone in good contention. Specifically, the 2nd-generation Motorola Moto G has been blessed with a size increase – both to the phone's overall dimension and its display. Of course, the usual specs boosts are in tow with this, but luckily, it's able to maintain its outright price of $179.99
Design
To tell you the truth, the new Moto G looks exactly like its predecessor – with the exception that it's larger in size, of course. In keeping it simple and straightforward, the design language is unchanged, so the common traits from before are present here. In particular, they include its slightly arched rear casing, interchangeable shells for better personalization, and the dimple on its back.
Interestingly, though, Motorola introduces a few new goodies into the mix. First, the new Moto G features dual front-firing stereo speakers for a more direct output. Secondly, there's now a microSD card slot behind its casing that supplements its internal storage. And finally, a larger 5-inch 720p display we'll expand upon shortly. As much as we'd like to say that its construction has improved, we really don't notice a whole lot of differences here, as it still comes off as having a hollow feel.
Display
Like we detailed, the second-generation Moto G sees its display increased in size. Jumping up to a spacious 5-inches, there's no arguing that it meets the mark set forth by many of today's flagship smartphones. Unfortunately, though, its resolution remains at 720p. Technically, its pixel density count has dropped because of this, but in all fairness, it still manages to produce sharp enough details to make content visible from a normal viewing distance.
Without looking into the specs, we initially believed the screen to be AMOLED, but in fact, it utilizes IPS technology. Why were we confused? Well, the panel produces a significant amount of saturation, which obviously gives it a vibrant look. Better yet, it seems as though the screen quality has improved – mainly because viewing angles seem better this time.
Interface
Purists will really appreciate that the Moto G is running a stock Android 4.4.4 KitKat experience. Motorola doesn't tinker with the experience one bit, so the UI is vanilla as it can get. Untouched Android is a good thing, since it's not bogged down by redundancies we tend to see come with customized experiences. On the surface, the experience is simple and intuitive, but it's nice that we can still get stuff done – and it helps too that it'll more than likely make the upgrade process to future versions of Android a lot faster!
Processor and Memory
Underneath the hood of the 2nd-gen Moto X is a quad-core 1.2GHz Qualcomm Snapdragon 400 processor coupled with 1GB of RAM and the Adreno 305 GPU. From what we can gather in our short time with the phone, the lofty hardware gear manages to deliver a responsive performance with basic tasks. However, we wouldn't be shocked to see it tested with today's 3D intense mobile gaming titles.
At the very minimum, it's going to be offered with 8GB of internal storage, but if that's not enough, you can opt to pick it up with 16GB instead. We've already stated it, but it also packs a microSD card slot to help increase its tally.
Camera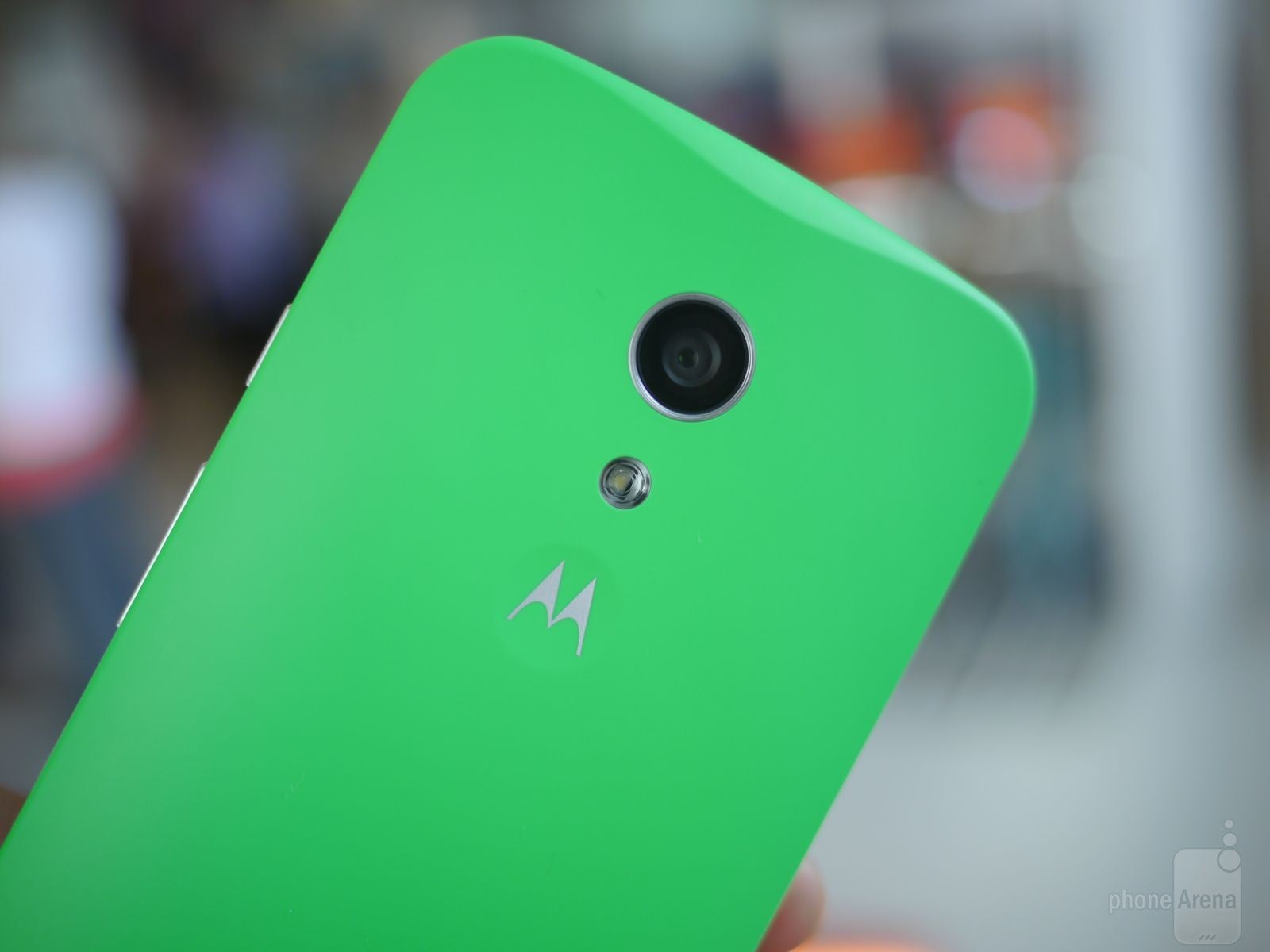 Getting the usual specs boosts, the camera jumps up to a healthier 8-megapixel count, which features an f2.0 aperture lens, single LED flash, and 720p video recording. Last year's model didn't really tickle our fancy with its quality, but at the same time, we're not expecting a different outcome this time around – though, it'll be a nice treat otherwise.
Expectations
Motorola knows how to make really good inexpensive smartphones that don't have too many compromises. So far, the 2nd-gen Moto G is shaping up to have another successful run – more so when it's chiming in with its hard-to-beat price of $179.99 off-contract. Price alone, the handset screams value from every facet. Until we're able to test out every aspect of the phone, we can't say with enough certainty that it'll no doubt be a hit again. For those of you wondering, it's going to be sold as an unlocked model starting today, September 5th. Of course, the US will be one of the first to see the handset, but you can also include India, France, UK, Brazil, Spain, and Germany to the list.