Motorola Facebook teaser isn't about the DROID RAZR HD
7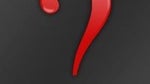 Cue the sad trombone tune on your soundboard apps now, folks, as
the teaser on Motorola's Facebook page isn't about the DROID RAZR HD
. Therefore, the highly anticipated smartphone won't be unveiled on Friday as we hoped after noticing the teaser yesterday. Instead, the marketing trick is about a phone that we are familiar with already.
"Guess the Smartphone: I'm really fast! I browse the Web, multitask and power through emails with my 1.5 GHz dual-core processor. And just a note, I'm in market in the U.S. from Motorola already. Which smartphone am I?"
– this is the clue that Motorola gave us after hinting yesterday that the smartphone we are being teased with has 4G LTE support. It didn't take us long to conclude that the mysterious smartphone is the
Motorola ATRIX HD
for AT&T.
Recommended Stories