Motorola Droid Turbo (with fast charging) to be announced next month?
17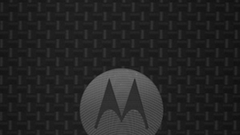 Motorola is getting ready to announce a brand new handset for Verizon Wireless. According to Cnet and people familiar with the matter, the new device will be officially unveiled next month (October). One of its main features will be the ability to quickly charge its battery.
Several weeks ago, we told you about an upcoming Motorola smartphone (codenamed Quark) that could end up being called
Droid Turbo
. Well, Cnet has it that this is likely the handset that's going to be introduced in October. Reportedly, this is the only new Droid that Motorola and Verizon will release this year.
Specs-wise, the Droid Turbo appears to be a beast. Its rumored features include a quad-core 2.7 GHz Snapdragon 805 processor, 3 GB of RAM, 20 MP rear camera, 2 MP front-facing camera, and a 1440 x 2560 pixels (Quad HD) display of unknown size. Unfortunately, we can't confirm any of this for now.
One of Motorola's official Twitter accounts, namely @DroidLanding, was recently reactivated with this tweet: "Faster charging is a big deal. That's why we made it a bigger deal. #waitforit" - so it looks like we should, indeed, get ready to see a brand new, fast-charging Droid smartphone.
We don't expect the Droid Turbo to have a lot in common with the recently announced
Motorola Moto X
(just like last year's
Motorola Droid Ultra
and
Droid Maxx
weren't really related to the
original Moto X
). But we'll see what happens next month, and let you know more as soon as new details arrive.
Recommended Stories