Motorola Droid Turbo, Galaxy Note 4 and Xperia Z3v are now 50% off at Verizon (contract required)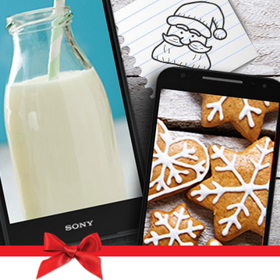 If you want to buy a high-end Android smartphone from Verizon, now's the best time to do it.
You can pick up a
Motorola Droid Turbo
, a
Samsung Galaxy Note 4
, or a
Sony Xperia Z3v
for half the price on contract. In fact, Verizon says that "all new Android phones $199 and above" are now 50% off, though it seems that only the three handsets that we're mentioning above are included (as all other Android smartphones cost less than $199 on contract).
Verizon doesn't mention how long the promotion will last. In any case, its Samsung Galaxy Note 4 now costs $149.99 (normally $299.99), while both the Motorola Droid Turbo 32 GB and Sony Xperia Z3v (normally $199.99) are offered for just $99.99. The Droid Turbo 64 GB can be had for $124.99.
Needless to say, any of the three handsets can be a great choice, though each caters to different user needs. You can check out more about these Verizon smartphones by reading our
Galaxy Note 4 review
, our
Droid Turbo review
, and our
Xperia Z3v review
. As for buying them, you can do that via the source link below.