Motorola DROID RAZR is real, and allegedly sports a qHD Super AMOLED screen, Kevlar chassis
66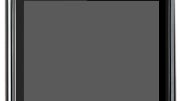 More information leaked about the handset that
might carry Motorola's iconic RAZR brand
, and take a place in Verizon's DROID line. Sources say that Motorola DROID RAZR has been listed as the name of the leaked phone in the Settings menu.
The rumored specs are a dual-core 1.2GHz processor, 1GB of RAM, 8MP camera capable of Full HD video recording and "HD" front-facing camera. The real kicker are the 4G LTE connectivity and the 4.3" qHD screen, though, which remind us of the
DROID BIONIC
specs. Interestingly enough, the leak claims it is a 540x960 pixels Super AMOLED screen.
Splash-resistant Kevlar chassis
rounds up this intriguing handset for Motorola, which is rumored to appear in time for the holiday shopping season, so it is not only going to be the title's attraction.
Samsung recently opened a new AMOLED factory, so shortages of this screen technology should be a thing of the past for companies which Samsung is willing to sell to, but it will be pretty surprising to see a non-Samsung device carrying a Super AMOLED display nonetheless. It will also be interesting to know for certain what silicon ticks inside the DROID RAZR, if that's what it ends up being named - Motorola uses TI's OMAP family usually.
One supposedly extremely thin handset leaked before as the
Motorola DROID HD
, and actually RAZR could very well end up to be the retail name, counting on fans' nostalgia.
With the thinnest smartphones hitting the sub-0.3" mark now, it will be unnerving to slap the RAZR brand on it, though, so it must at least be the thinnest smart handset of Motorola.