Motorola DROID RAZR HD MAXX ad says "Long Live the Battery!"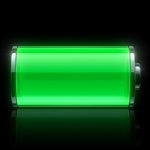 When Motorola decided to make a variant of the
Motorola DROID RAZR
with a 3300mAh battery, it all of a sudden had a handset that could last all day without getting a recharge. The manufacturer might not have known what it unleashed, at least at first. The phone became such a hit with Android users, especially those used to carrying around an A/C charger in their pocket wherever they went. If you're an Android user, you know the constant search for a plug and that feeling of dread whenever you receive the notification that your battery is about to curl up and die.
with just a small bump in girth
. The result was a LTE connected Android phone that could last all day on a single charge. The official word was 21 hours of talk time was possible with the
Motorola DROID RAZR MAXX
and the device became so popular that some analysts checking sales data said
it was outselling the Apple iPhone 4S at Verizon earlier in the year
.
But things appeared to be different with the Motorola DROID RAZR HD. Considering the
high capacity 2530mAh battery
on the device, it was somewhat surprising that a "MAXX" version was considered to be necessary. But as Android users have discovered, every additional second of battery life that can be added to a model running LTE must be embraced. Thus, the Motorola DROID RAZR MAXX HD was born.
source:
Motorola
via
Phandroid