Motorola Cliq 2 could arrive shortly after CES
3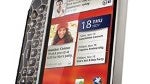 According to some leaked photos, Motorola is readying the Android-powered Cliq 2 for a possible unveiling at the Consumer Electronic Show, with a release of the device that may not too far after.
The Motorola Cliq 2 will likely be a mid-range device with the latest version of MotoBlur gracing the Android platform. The original Cliq featured an early version of that user interface, which for its time was rather unpolished. However, Motorola has come a long way with their Android skin and that could be on display with this latest unannounced smartphone.
Take a look at the photos. The thing that will probably grab your attention is the keyboard. Now this could very well just be a mock-up and not the final device, but the keyboard is strange nonetheless. The keys appear to be shaped like pentagons. While this may look weird, we really can't say anything bad (or good) about it until we actually get to play with it.
So with all of the rumors swirling around Verizon LTE devices, Motorola tablets, the Samsung Galaxy S successor etc., is anyone really excited about the possible announcement of the Motorola Cliq 2? Tell us what you think in the comments below.
source:
Mobile Crunch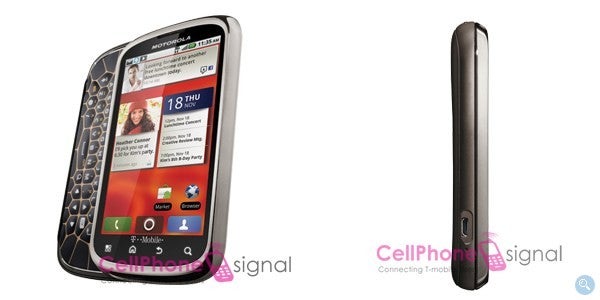 Recommended Stories