Motorola, Blu, and Apple are winning in the booming US unlocked smartphone market
72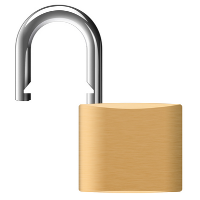 According to a new report from market research firm Strategy Analytics, 2015 was a very good year for unlocked smartphone sales in the US. SA estimates that 14.6 million unlocked smartphones were shipped last year, up 140% from 6.1 million units in 2014.
Data for 2015 shows that unlocked smartphones took a 9% share of total smartphone shipments in the US, compared to just 4% back in 2014. Overall, 158.7 million smartphones are estimated to have been shipped in the US last year, a 7% year-on-year improvement.
On a manufacturer level, it looks like 2015 was a very good year for Motorola. The Lenovo-owned manufacturer shipped 1.4 million unlocked smartphones in the US, up from just 0.1 million unlocked units in the precedent year.
In the past year, Motorola captured 9% of the unlocked smartphone market as handsets such as the
Moto X Pure
, the
3rd-gen Moto G
, and the
2nd-gen Moto G
managed to strike a cord with US smartphone customers.
Florida-based manufacturer Blu has solidified is position at the top of the raw sales charts. This new report claims that the manufacturer shipped 5.2 million unlocked smartphones last year, a 160% annual growth.
Apple is estimated to have shipped 1.8 million unlocked iPhones in the US in 2015, up from 0.7 million units the year before. According to Strategy Analytics, Apple's growth in the unlocked smartphone segment was largely driven by the
iPhone Upgrade Program
that the company launched in Q3.
Looking into the future, the research firm believes that smartphone shipments will grow to 23 million units shipped in 2016, for a 14% slice of the total US smartphone market. Linda Sui, Director at Strategy Analytics, comments:
The unlocked smartphone market is the faster-growing segment in the US, which is the most valuable smartphone market worldwide. No smartphone makers can afford to ignore the booming unlocked smartphone market in the US.