Moto brand, Moto E and Moto G are all here to stay under Lenovo
4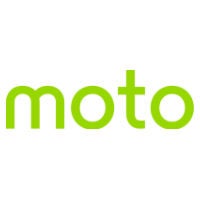 Lenovo purchased Motorola a while back and has been pretty good at letting Motorola continue making quality smartphones while extending its reach. Unfortunately, while Lenovo had stated in the past that it would keep the Motorola brand intact, it seems that might not exactly be true. But, that's not to say all Motorola branding will disappear.
Lenovo had caused some confusion by saying that Motorola would be known as Moto, but Motorola CEO Rick Osterloh and Senior VP of Marketing and Communications Adrienne Hayes clarified the plans in a talk at MWC this week. Osterloh said that the Motorola company would not be disappearing and devices would be made the same as always, it's just a matter of branding. Hayes added:
Motorola continues to exist — will continue to exist. The product brand that we choose to use — and have been using — is Moto. So Moto continues to exist as the design and engineering unit.
It seems that Lenovo wants to start putting its name on the devices while continuing the Moto brand. It's unclear exactly how that would work, but the options would either be to see a "Lenovo Moto X" or a "Moto X by Lenovo" rather than the Motorola name. The two also mentioned that there are discussions about how the DROID brand on Verizon might evolve.
The two also confirmed that despite potential overlap in the market between low-end devices like the Lenovo Vibe and the Moto E or G, the Moto devices would live on.