Moto Z vs Moto Z Force vs Moto Z Droid: three-way specs comparison
6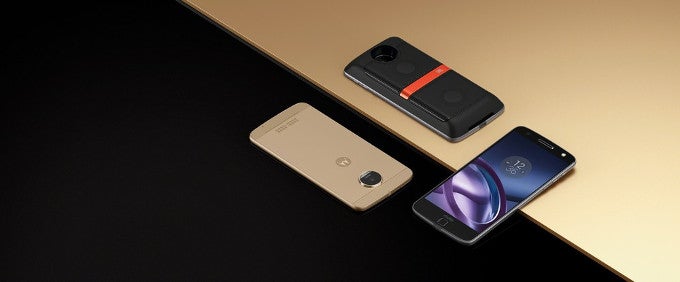 So, the Moto Z and Moto Z Force got announced earlier today at Lenovo's Tech World summit.
The Moto Z emphasizes on the looks with its ultra-thin 5.19mm body, while the Moto Z Force with its Shatter Shield display is intended for those folks that love a sturdy device.
Additionally, there's a 5.19mm Moto Z Droid mentioned here and there — what's that one?
That's nice and all, but are the basics covered? By basics, we mean hardware specs, the stuff that gets our geek blood flowing like nothing else!
We suppose you might be interested how the duo stacks up in terms of raw specification data, so we decided to treat you and show you a quick comparison. You'll find it below, thank us later.
Scratch-resistant glass, Ambient light sensor, Proximity sensor
ShatterShield, Ambient light sensor, Proximity sensor
Scratch-resistant glass, Ambient light sensor, Proximity sensor
Qualcomm Snapdragon 820 MSM8996
Qualcomm Snapdragon 820 MSM8996
Qualcomm Snapdragon 820 MSM8996
Quad-core, 2200 MHz, Kryo, 64-bit
Quad-core, 2200 MHz, Kryo, 64-bit
Quad-core, 2200 MHz, Kryo, 64-bit
Adreno 530
Adreno 530
Adreno 530
Android (8.0 Oreo, 7.0 Nougat, 6.0 Marshmallow)
Android (7.0 Nougat, 6.0 Marshmallow)
Android (7.1 Nougat, 7.0 Nougat, 6.0 Marshmallow)
Motorola TurboPower
Fast charging
Motorola TurboPower
Single camera
Single camera
Single camera
13 MP (OIS, Laser autofocus)
21 MP (OIS, Laser and PDAF)
13 MP (OIS, Laser autofocus)
Aperture size: F1.8; Pixel size: 1.12 μm
Aperture size: F1.8; Pixel size: 1.12 μm
Aperture size: F1.8
3840x2160 (4K UHD) (30 fps), 1920x1080 (Full HD) (60 fps)
3840x2160 (4K UHD) (30 fps), 1920x1080 (Full HD) (60 fps)
3840x2160 (4K UHD) (30 fps), 1920x1080 (Full HD) (60 fps)
OIS, HDR, Video calling, Video sharing
OIS, HDR, Video calling
OIS, HDR, Video calling
6.04 x 2.96 x 0.20 inches (153.3 x 75.3 x 5.19 mm)
6.14 x 2.98 x 0.28 inches (155.9 x 75.8 x 6.99 mm)
6.04 x 2.96 x 0.20 inches (153.3 x 75.3 x 5.19 mm)
4.80 oz (136.0 g)
the

average

is 6 oz (172 g)
5.75 oz (163.0 g)
the

average

is 6 oz (172 g)
4.80 oz (136.0 g)
the

average

is 6 oz (172 g)
Fingerprint (touch)
Fingerprint (touch)
Fingerprint (touch)