Moto Maker hitting Mexico this week
4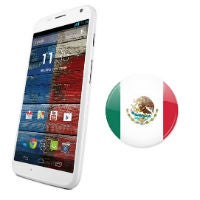 Motorola promised the expansion of the Moto Maker website, and it is making good on that promise. The Moto Maker customizations started up last week in
Germany
(although
patent issues
are threatening that launch); and now, Moto Maker is set to start work in Mexico as well. The website is technically up and running right now, actually.
The Moto Maker Mexico site has all of the customization options that you would expect, which Motorola says adds up to over 4,000 different options (although that appears to include the wallpapers, which is a bit of a cheat). The site is live and ready to let you make your perfect Moto X, the sign that it's not quite up and ready comes when you go to check out. You need to have a Telcel PIN to order a Moto X in Mexico, but the Moto Maker site doesn't give any way to buy that PIN. And, even once you have the Telcel PIN, the site is saying that it will take 9 days for your Moto X to be delivered. We're hoping that delivery time drops as things get up and running.
The site doesn't show a price for the Moto X, because the price will vary depending on the service plan that you purchase through Telcel. As we mentioned when Moto Maker launched in Germany, the timing of the launch feels more like Motorola getting some practice in before the Moto X+1 launch, but it is still nice for those who want a customized Moto X.