Court orders Motorola to stop selling the Moto X in Germany
17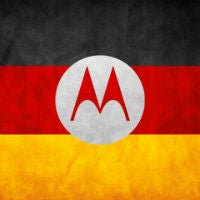 Just last week, Motorola began selling the customized Moto X in Germany. This was a big deal, because it marked the first country outside of the U.S. that had gotten access to the
Moto Maker store
. Unfortunately, it looks as though that may need to be shut down, because a court order is telling Motorola to stop selling devices in Germany.
The issue concerns an antenna design patent held by German laser engineering firm LPKF. The patent relates to the process of placing the antenna onto a curved plastic design, which is a process that is fairly common in the mobile world. A preliminary ruling by the Mannheim Regional Court states that both Motorola Deutschland and Motorola Mobility USA are infringing on the patent, and says that sales must stop for a number of Motorola devices, including the Moto G and Moto X, and even recall some infringing devices. However, Motorola has confirmed that it "has taken steps to avoid any interruption in supply."
Motorola is almost definitely mounting an appeal, and may have a case. LPKF has already had the same patent declared invalid in China, although that case is set to be reopened. As of now, the ruling would not effect the upcoming Moto X+1, but LPKF would likely file to add the device to the suit, if it is using the same technique.