Moto Maker custom designed Moto X & Motorola Skip hands-on
2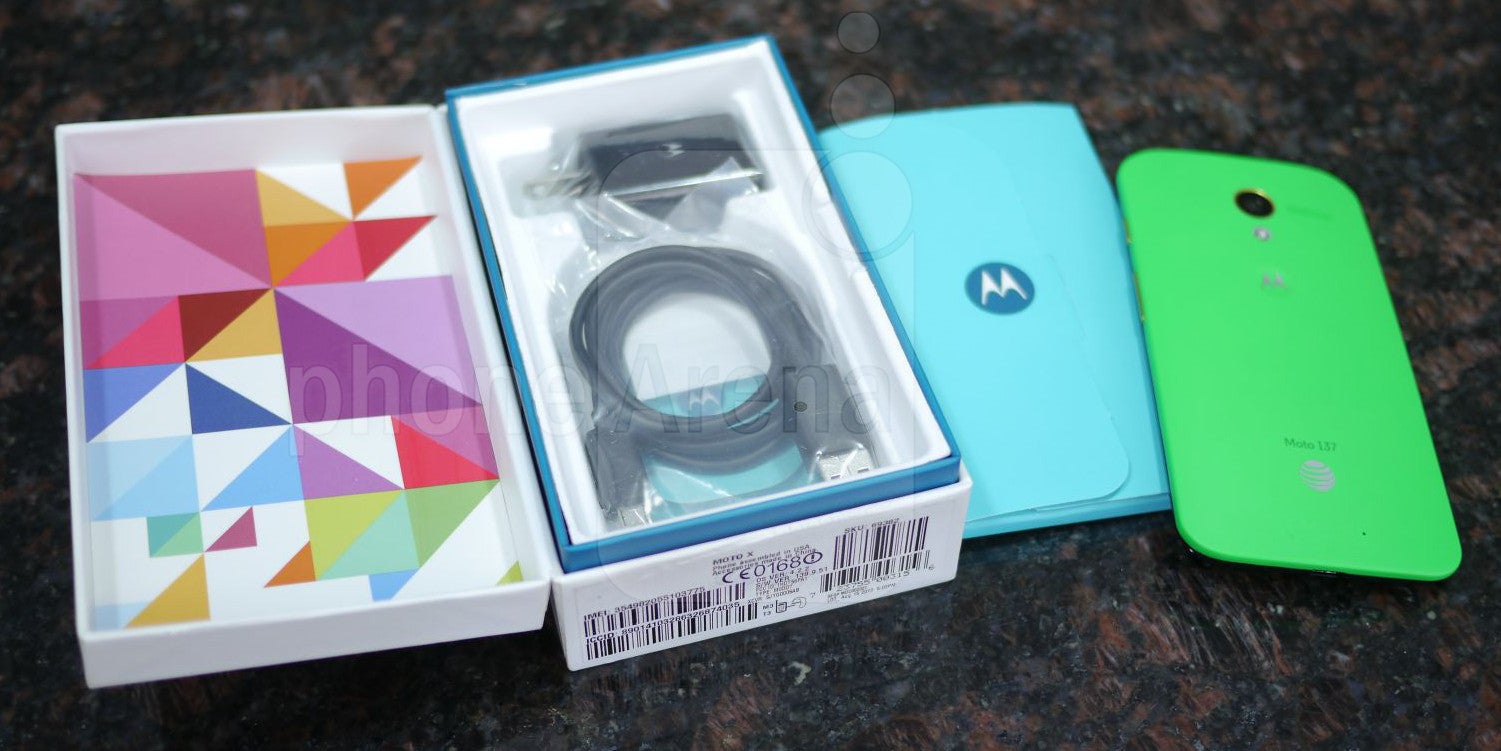 The day has finally arrived! For those waiting to snag Motorola's latest prodigy, the
Moto X
, they can pick it up
through AT&T
. We've raved about how swell this Android powered smartphone really is, especially with its compact design and simplified experience, but this time around, we managed to actually give the
Moto Maker portal
a test drive – allowing us to custom design our own very unique looking Moto X! Back during Motorola's unveiling, we got a sneak peak at the portal, and we got to admit this time around with the real thing, the entire experience was simply quick, easy, and intuitive.
From choosing our colors, to being able to put up a custom message upon boot up, every single thing we did showed up on-screen through the portal. In fact, it was in real time, so if we wanted to see how it would look in a different color, all we had to do was select it from the listing. And bam! The changes appeared right away.
Once we were all prepared, we provided our address and were given a confirmation regarding our order. Now all of this went down Thursday morning last week. By Monday morning, we received the package – all within that time frame of 4 business days mentioned by Motorola. In comparison with our original black review unit, this new '
spearmint
' colored casing has an attractive edge that gives it more pop. Throw in the fact that we decided to go with yellow colored accents, the whole thing has an alluring contrast to it. Just like what we designed online, our unit also featured a custom branding in the rear of the casing, a boot up message, and complementing background wallpaper.
Everything came out perfectly with our unit! Feeling it with our hands, the matte finish of the rear casing still has a comfortable feel to it – so no worries there. However, after putting it in our pockets for a few days, we notice that it has this knack to attract stains and other nasty baddies. Luckily, a good rub down with a microfiber cloth remedies it back to its pristine looks. And then there's this interesting called the '
Motorola Skip
,' which came included with our unit. Similar to what BlackBerry has been doing with its cases, where magnets are used to unlock phones that come out of its cases, the Motorola Skip is this simply accessory that you can attach to yourself, which is held together by magnets. With the power of NFC and all, we're able to unlock the Moto X, even if it has a PIN or pattern security on it, by simply tapping the back of the phone to it. Voila! It's unlocked by that simple process, though, it's sometimes finicky.
Overall, Moto Maker is something new that we haven't necessarily seen before elsewhere. It's a wonderful to have a DIFFERENT looking smartphone – something that many people will appreciate, especially when choice is rather limited with the competition. Check it all out in the video below folks!