Moto G7, G7 Power, and G7 Play hands-on
10
Motorola's 2019 Moto G series has officially been announced and competition in this mid-range market has only ramped up since the 2018 G line. The Moto G7 Play, G7 Power, and G7 sell for $199, $249, and $299, respectively, offering reliable mid-range devices that have matured with updated designs, bigger batteries, dual-cameras, and more.
The G7 Plus, packing the highest-spec'd camera of the four newly-announced phones, won't be sold in the U.S. but consumers will still have plenty of variety even without it.
Design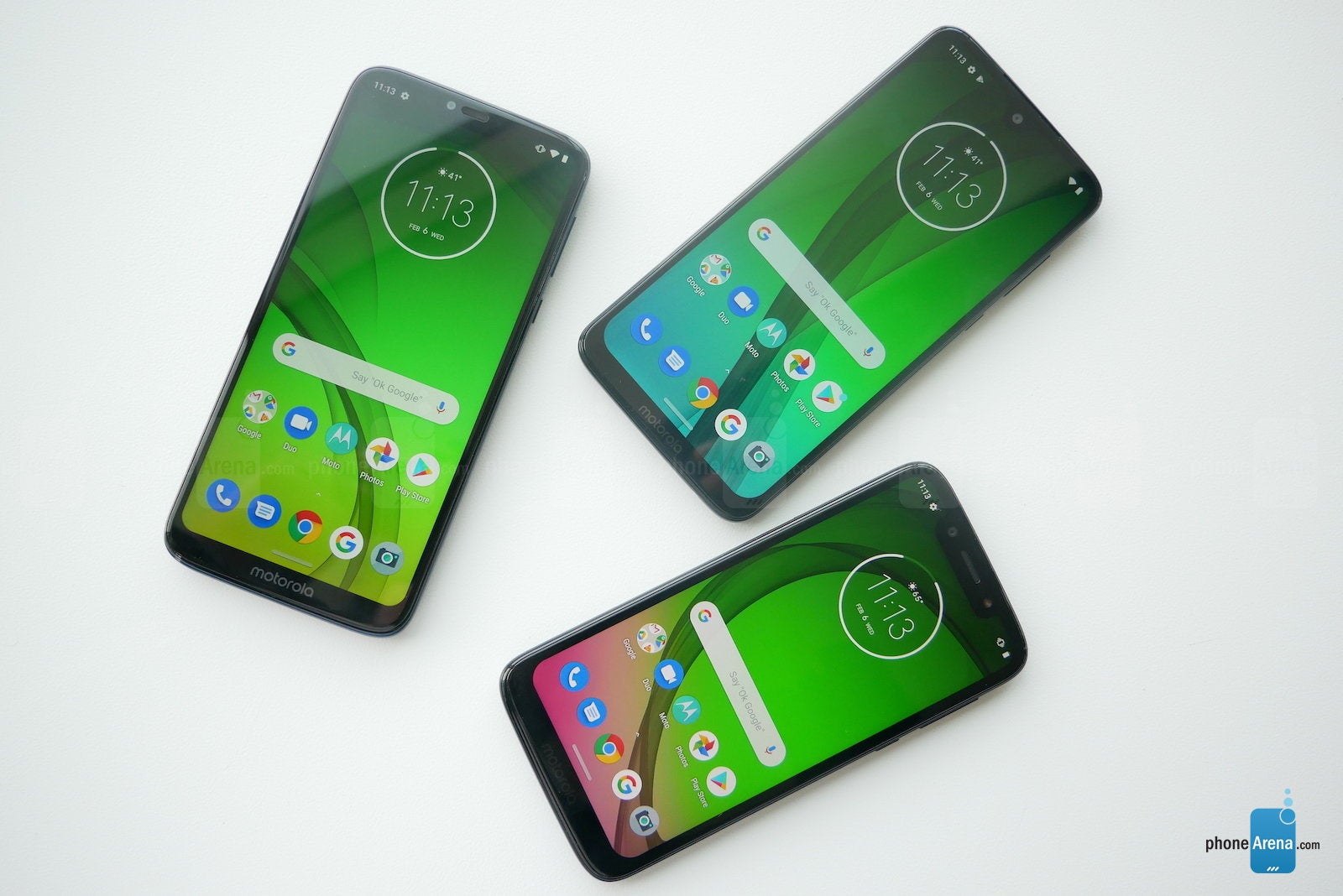 Notches and teardrops adorn 19:9 displays
The latest G series takes Moto's signature, rounded look and spruces things up with some modern design elements. These 19:9 displays feature rounder corners and the ever-popular notch cutout. While the G7 Power and G7 Play sport the more prevalent U-shaped notches, Moto's opted for a teardrop shaped notch on the G7 – one of the first things you'll notice that separates the G7 from the other two. They don't look terribly different from previous years, which we rather like for Moto's unique look, but they do look more modern.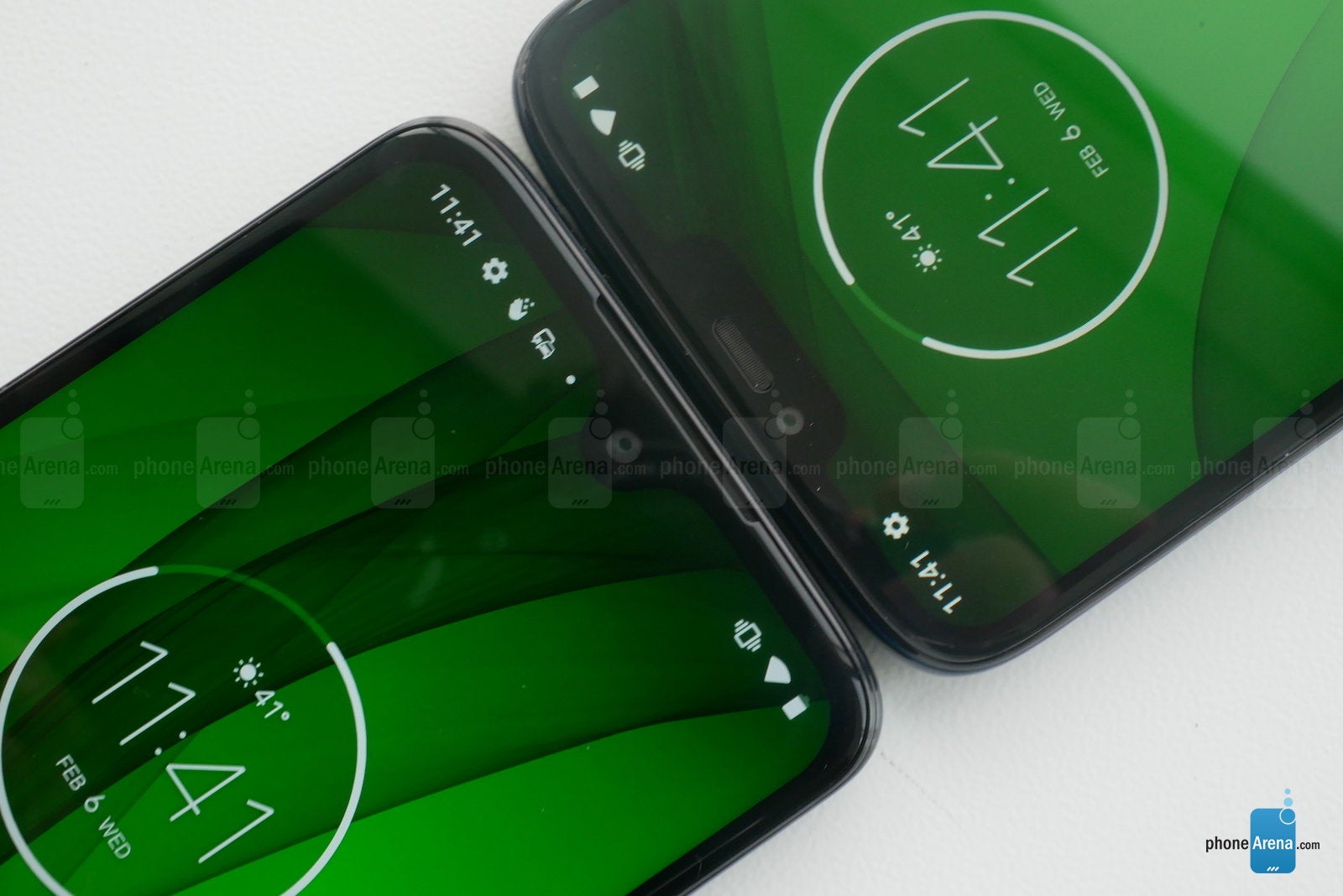 Flipping them around, you'll find plastic on the Power and Play while the regular G7 is constructed of Gorilla Glass all the way around. This comes in either Ceramic Black or a more ceramic-looking Clear White, which easily sets itself apart from the two lower-end G devices with its refined look. The G7 Power still has a nice, shiny, fingerprint-prone back with a shimmery Marine Blue color, though, making it look more like the regular G7 than the G7 Play does with its black or blue, textured-plastic back.
Power and Finesse (and Play)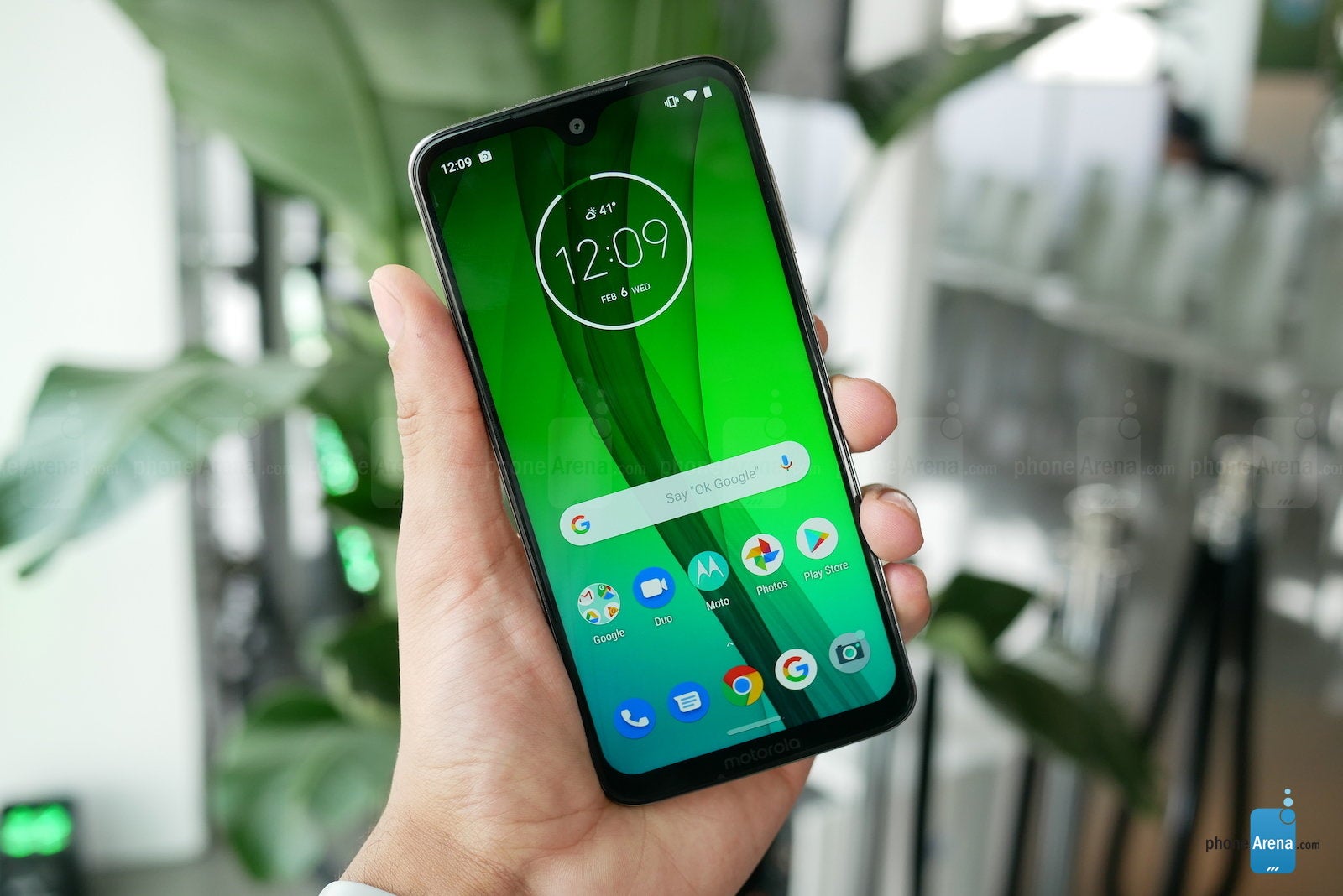 Similar internals with a few key tweaks
On the inside, we're looking at Snapdragon 632's across the board but RAM comes in either 2, 3, or 4 GB's for the Play, Power, and regular G7, respectively. Thankfully, the Power and Play don't dip below 32 GB's for storage while the regular comes with 64 gigs. Of course, all of which are expandable via MicroSD card up to an additional 512 GB's.
Although the regular G7 has more memory and storage, the G7 Power sets itself apart with a massive 5,000 mAh battery compared to the 3,000 mAh juice packs found in its siblings. Still, the G7 Power and regular G7 both leverage Motorola's TurboPower technology to charge at 15 watts, which the company says can get these handsets nine hours of use from only 15 minutes of charging. The G7 Play lacks such turbo-charged capabilities but is rated for 40 hours of use. Multi-day battery life is something we quite like to see in lower-end phones especially since the low-power internals can support it. We're also very pleased to find USB-C charging across all three of these Motos.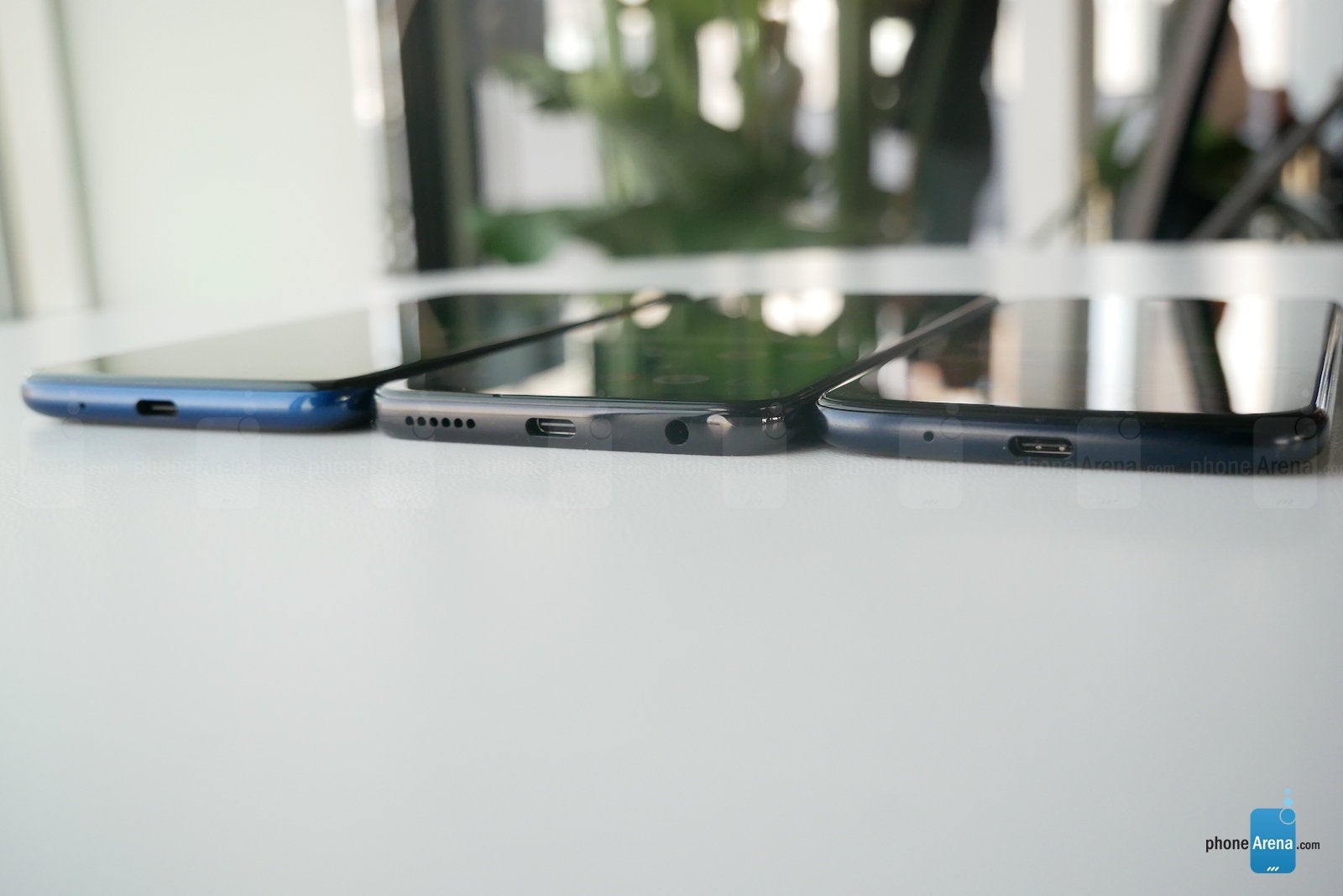 The G7s will ship with Android 9 Pie and Motorola's minimalist take on Android which features two main additions – Moto Display and Moto Actions. These are still useful, complimentary bits of software that make accessing info from the lockscreen easier, or activate functions, like turning on the flashlight or opening the camera with a flick of the wrist, but nothing new has been added here.
Cameras that push the megapixels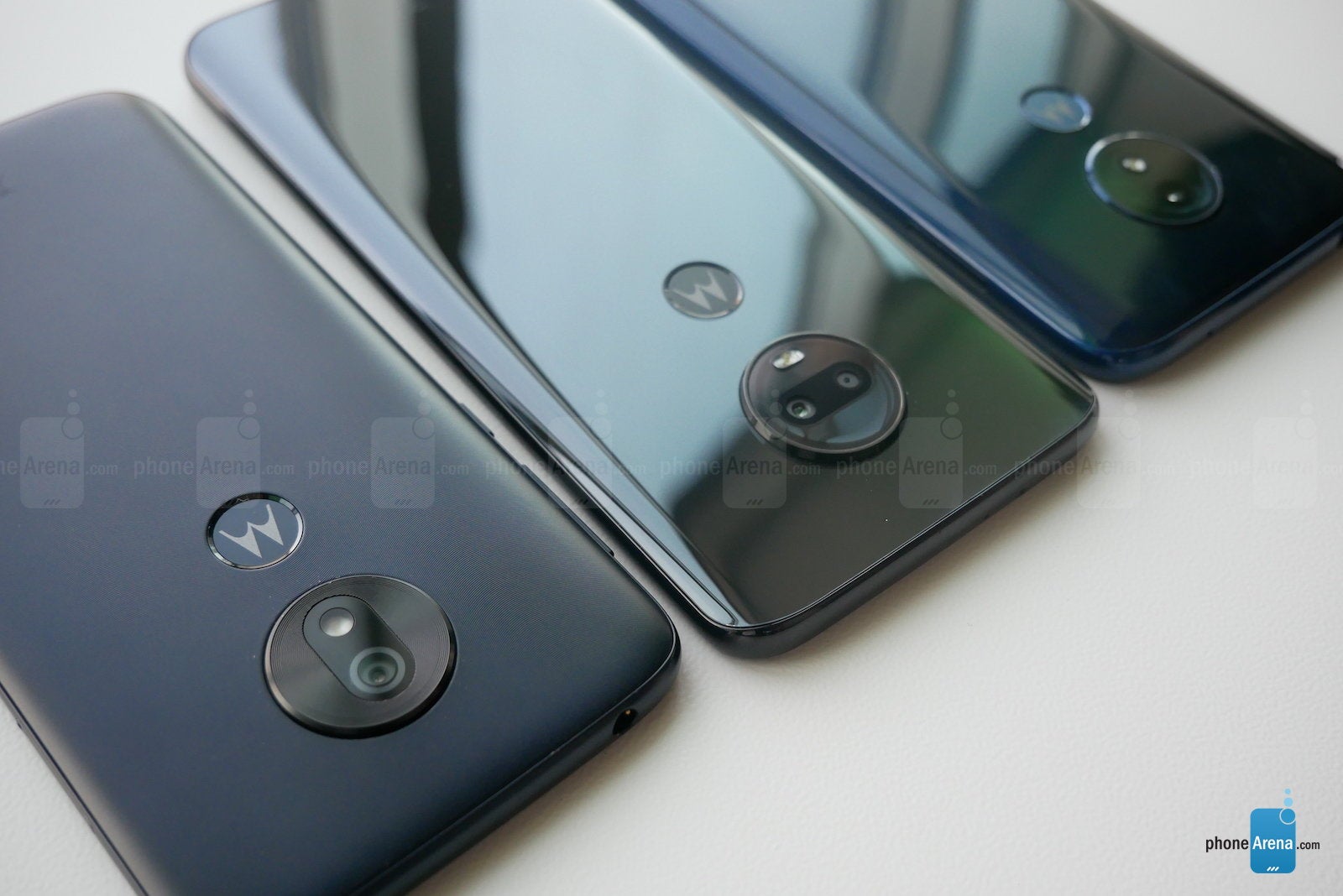 High res zoom and Hyperlapse are new on the G7
As expected, you'll find the highest-end camera specs in the G7, with its dual 12 MP camera setup, but the Power and Play have high megapixel sensors of their own, albeit single shooters, at 12 and 13 MP's, respectively. All three have 8 MP front facers, and all three have features to take portrait shots with bokeh application, black and white, spot-color photos, and GIF-like creations with select areas of movement called Cinemagraphs.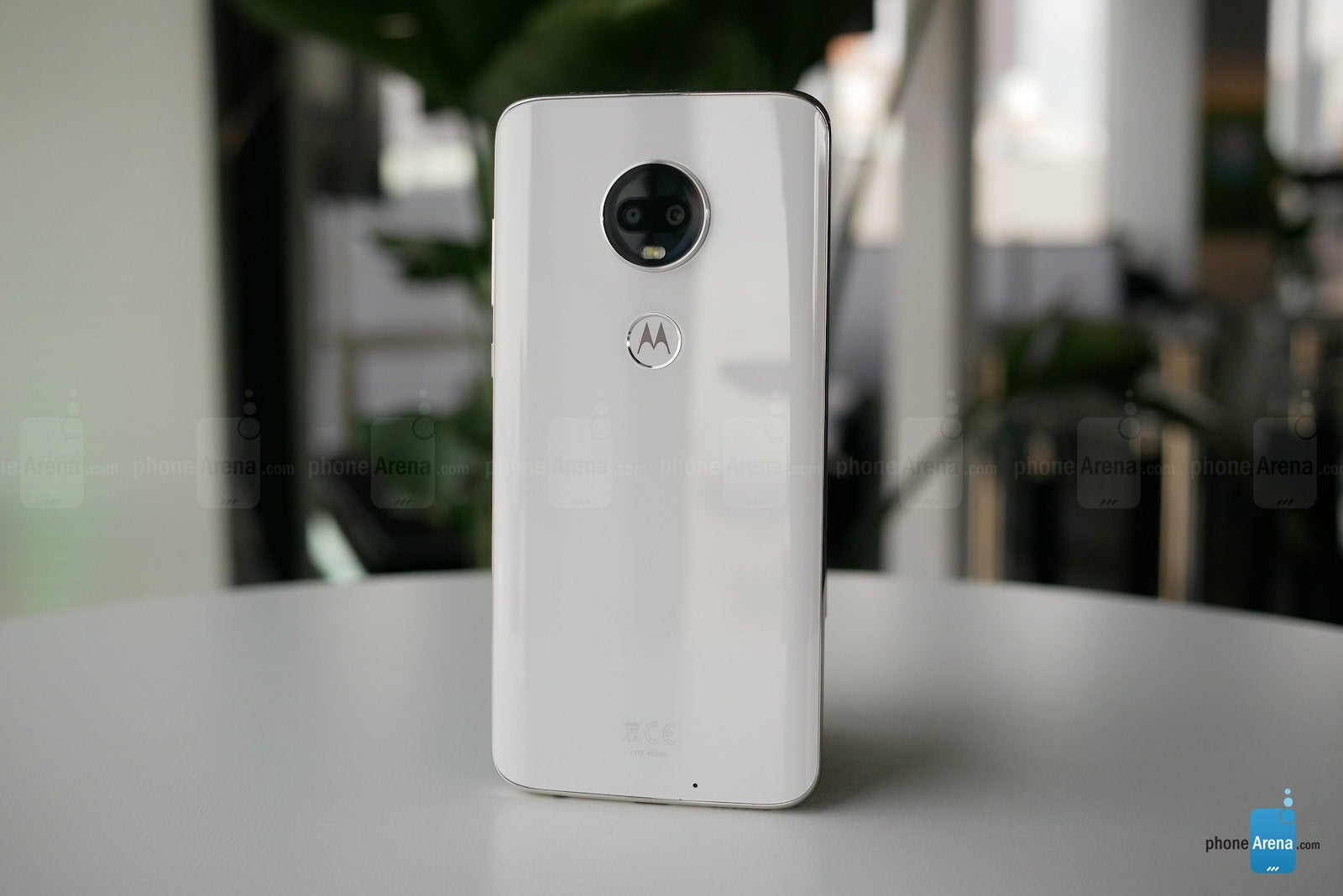 Exclusive to the regular G7 are two new features: high res zoom, and a feature called Hyperlapse video. The former uses multiple frame captures to increase zoom quality while the latter records time lapse video with increased stabilization to encourage walking while recording. The regular G7 can also record up to 4K in 30 frames-per-second, whereas the Play and Power top out at 1080p, 30 fps.
Verizon, T-Mobile, Cricket, Google Fi, and more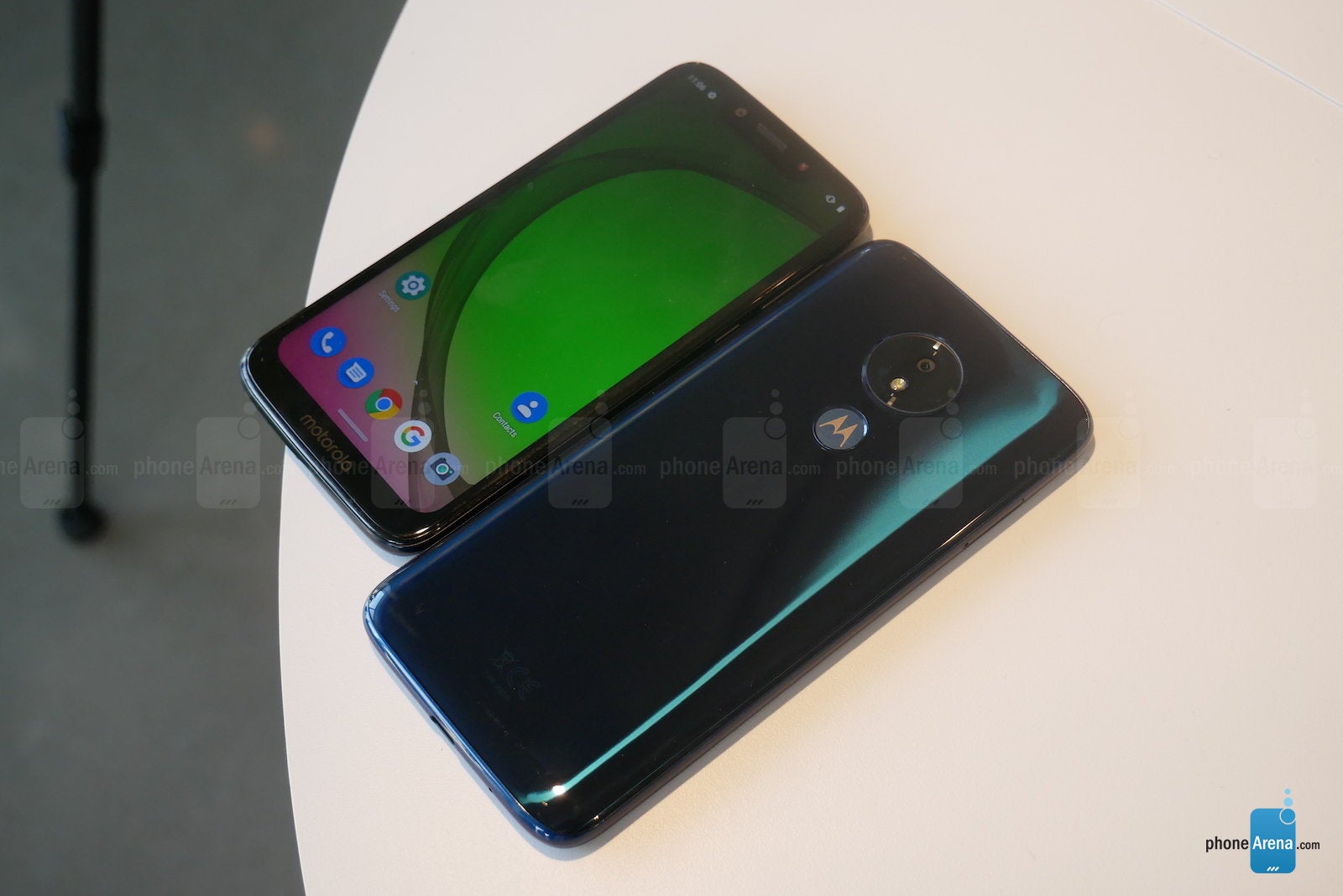 Unlocked and carrier versions of these latest G series devices will all release in Spring. So, finding models compatible with U.S carriers won't be hard. Unlocked versions will be available at Best Buy, Amazon.com, B&H Photo, and Walmart while the G7 will also release with Google Fi. Carrier versions of the G7 Power will release on Verizon, T-Mobile, Metro by T-Mobile (formerly MetroPCS), Cricket Wireless, Consumer Cellular, and more. Lastly the G7 Play will be sold with Boost Mobile, Virgin Mobile, and U.S. Cellular.
Expectations
In the world of the proliferating $1000 smartphones, it's always a nice to be reminded that great experiences can still be had at reasonable prices. The G series has always executed well, setting itself apart with unique looks and reliable performance, so we're optimistic that these incremental upgrades will help the G series hold its own in this jam-packed price range.