Motorola intros the Moto G5S and G5S Plus: Unibody designs, larger screens
15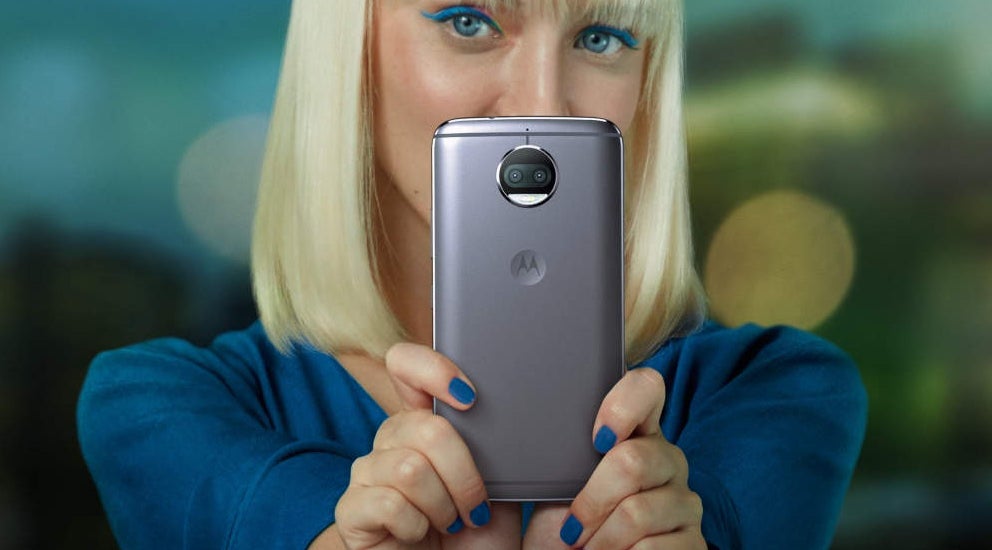 Motorola just announced two improved versions of its
Moto G5
and
G5 Plus
smartphones (released earlier this year):
Moto G5S
and
Moto G5S Plus
, both running Android 7.1 Nougat. Recently, we've
heard quite a lot
about these handsets
, and it turns out that most of the rumors were spot on.
The Moto G5S and G5S Plus (pictured above) are larger than the G5 and G5 Plus, and come with "all metal unibody designs" - their bodies are made out of single pieces of high-grade aluminum, instead of aluminum
and
plastic, as is the case with the older phones.
The Moto G5S sports a 5.2-inch 1080p display (instead of the 5-inch 1080p screen of the regular G5), and packs a slightly bigger battery - 3000 mAh, instead of 2800 mAh. RAM and storage space have been upgraded, too (3 GB and 32 GB), while the rear camera is now a 16 MP one. The rest of the new phone's features appear to be similar to those of the G5, including a Snapdragon 430 processor, and a 5 MP front-facing camera.
With a 5.5-inch 1080p screen (instead of the 5.2-inch 1080p display of the G5 Plus), the Moto G5S Plus is the largest Moto G phone to date. It's also the first to offer a dual rear camera: a 13 MP one with enhanced features like selective focus - perfect for portraits with blurred backgrounds. Moreover, the front-facing camera has been upgraded from 5 MP to 8 MP. Some of the specs that haven't changed (compared to the G5 Plus) include an octa-core Snapdragon 625 processor, and a 3000 mAh battery. The Moto G5S Plus will have two variants: 3 GB of RAM + 32 GB of storage space, and 4 GB of RAM + 64 GB of storage space.
Both the Moto G5S and G5S Plus will be a bit more expensive than their predecessors. The Moto G5S should be offered for $249, while the G5S Plus will be sold starting at $299. Motorola says that the two new smartphones are "coming to the US this fall" - they will be unlocked and compatible with all carriers. Meanwhile, both devices will be available in Europe as soon as this month, starting at €249 and €299, respectively.
Are you looking forward to buying any of these new Moto handsets?
source:
Motorola Blog