Moto G5 Plus won't call 911 when using Verizon's VoLTE
9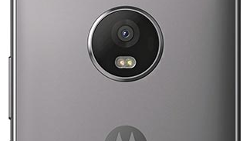 If you're a Verizon subscriber rocking the
Moto G5 Plus
, better hope that you don't have an emergency while using Big Red's VoLTE service. A bug is preventing the Moto G5 Plus from dialing the 911 emergency number when attempting to make the call over LTE. Motorola/Lenovo has come clean, admitting that there is a software glitch that is preventing Verizon subscribers from summoning emergency help with this specific phone. Again, this is only happening on VoLTE.
While Motorola/Lenovo says that it is working on a fix for the issue, turning off VoLTE will eliminate the problem for now. Matt, the Forums Manager on the Motorola Support site, says to turn off VoLTE, simply follow the following instructions:
In the application tray, choose the "Settings" application.
Scroll down slightly and select the "... More" option.
You should see "Wireless & networks" display on the title. Now, choose the "Cellular networks" menu option.
Ensure that "Enhanced 4G LTE Mode" is turned off → The slider should be to the left and gray.
With VoLTE disconnected, you won't be able to talk and use data at the same time. But considering that you will be able to call 911 in an emergency, we'd say it is worth it to shut down VoLTE on the Moto G5 Plus until the bug is exterminated.
source: MotorolaSupport via DroidLife