Moto G teardown shows that Motorola is making some profit
22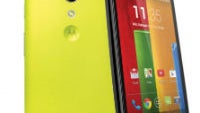 Usually when a mobile device costs under $200 full price, we would assume one of two things: either that device is filled with cheap technology (like many of the tablets you'll find in the bargin bin at Walmart), or that device is being sold at little to no profit margin (like Nexus devices and Kindle Fire devices). From the announcement, it seemed like the Moto G didn't fall in the first category, and now we're getting to see just what kind of profit margins it is getting.
Research firm TechInsights has done a teardown of the Moto G and made estimates based on the components of the device. From the looks of it, the 16GB Moto G costs Motorola (read: Google, since Google is the one footing the bill) about $123. Motorola is selling that model at $199, which means just $76 of profit on each device sold.
Sanford C. Bernstein & Co. analyst Mark Newman has estimated that once you add in other costs surrounding a device, Motorola may be making just 5% operating profit on each Moto G sold. For comparison, Samsung tends to make between 20 and 30% operating margin on its devices, and Apple is getting between 30 and 35% on its iPhone 5s and 5c.
Of course, this is the benefit of being "a Google company", you don't necessarily need to worry about profits on every device as long as you have a plan. And, gaining market share in emerging markets with quality devices is a solid plan.