Moto DROID Turbo 2: the specs review
28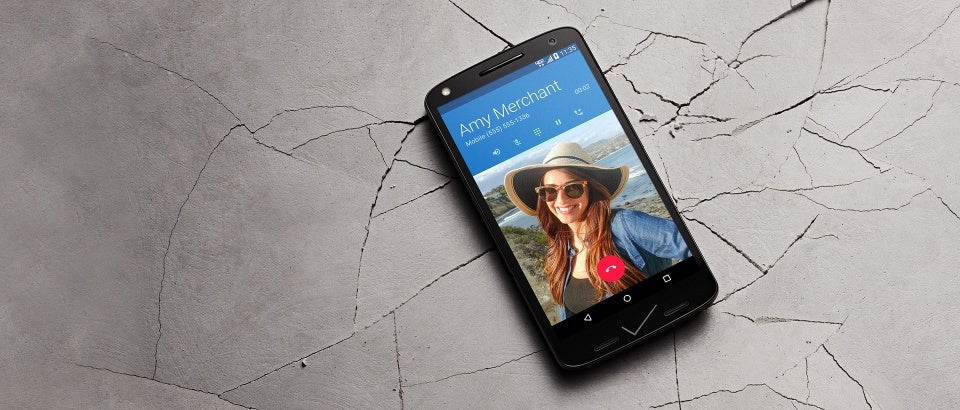 Last year, Motorola and Verizon announced one of the most pumped-up Android devices from 2014, the
Moto DROID Turbo
. With a blend of Kevlar-protected rugged design and powerful hardware, the smartphone packed a lot of punch. Introducing a successor to a smartphone that delivers a lot on many levels is no easy task, but Motorola is no slouch! Moto worked hard to bring impressive improvements to the new Moto DROID Turbo 2, concentrating on eliminating some serious problem spots of today's smartphones in an effort to differentiate its product on the crowded market.
Thus, in addition to the latest and greatest in display, processing, and camera technology, the ambitious Verizon exclusive features the world's first shatter-proof smartphone display, and a new fast charging technology to complement a large battery unit — the kind you won't find in today's fashionably thin flagship phones. Let's have a look at the DROID Turbo 2's specs and superpowers, then!
Design
If your initial impression is one of familiarity, you are on the right track. The Moto DROID Turbo 2 looks just like Motorola's recent handsets, which means slightly arched back, a metal frame holding things together, and various customisation options. The smartphone measures 3.07 by 5.90 inches (78 by 149.8 mm) and is 0.36 inches (9.2 mm) thick at its thickest point. At a weight of 6 ounces (169 grams), you will be feeling the phone's presence in your pocket.
For the first time in the DROID lineup's history, users have the option of putting the Turbo 2 through Moto Maker, choosing between a variety of colors, materials, and finishes. This means the Turbo 2 can be had with a back made of ballistic nylon or genuine leather, while accent colors can be customised as well.

ShatterShield display protection
The ShatterShield display is a centerpiece of the Moto DROID Turbo 2, and for good reason. With it, it's like buying a smartphone with a flawless screen protector pre-installed! But, more importantly, it's the mark of plastic OLED technology finally coming together to offer smartphone users peace of mind, in addition to the possibility of fancy curved and bent displays. How so?
Simply put, there is no glass on this thing, although it's pretty hard to tell! The DROID Turbo 2 display assembly is split in five layers, engineered for maximum durability. It starts with an aluminum chassis that holds the AMOLED panel, providing structural integrity. The 5.4-inch panel itself has a 1440 x 2560 resolution, adding up to a pixel density of 540 pixels per inch. On top of the AMOLED panel lie not one, but two touch-sensitive digitizers — if the primary one fails, the second immediately takes over. No compromises here! Moving upwards, we find an "interior lens", which is an optically transparent layer that acts as a clear protective shield. Finally, the interior lens is covered by a second, exterior protective lens with a proprietary hard coating that guards against damage. This is what your fingers end up touching as you operate the touchscreen.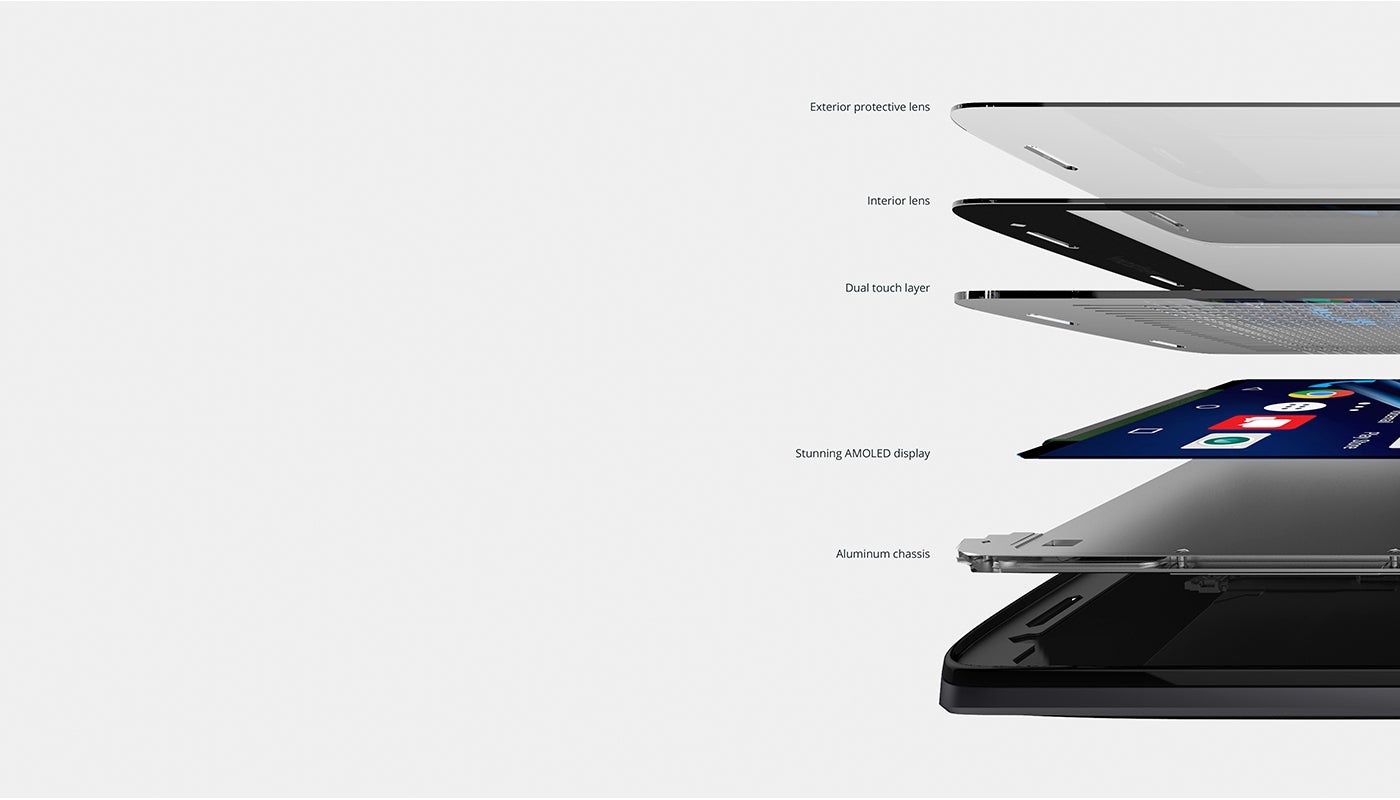 With such dense protection in place, we reckon the Moto DROID 2's display has a bright and carefree future ahead! That is, at least four years of future, for the smartphone comes with a 4-year shatterproof warranty and the display is guaranteed not to crack or shatter for four years — under certain conditions, of course. In addition, the DROID Turbo 2's lens is user-replaceable, and the procedure doesn't seem any harder than installing a tempered glass screen protector.
Overall, we really appreciate the innovation involved here! These days, smartphone makers tend to prioritise aesthetics over practical improvements such as these. But Motorola went all in and made the most of plastic OLED technology, enhancing it with elaborate layering to turn ShatterShield into a practical advantage and an attractive selling point. Well played! Motorola also threw in limited water resistance in the way of protection, treating the DROID Turbo 2 with a liquid-repelling nano coating. But don't go on showering with this thing, for it might not make it out alive!
Processor and Memory
The DROID Turbo 2 opts for standard 2015 flagship Android smartphone fare — the Qualcomm Snapdragon 810 SoC (2GHz octa-core CPU, Adreno 430 GPU) runs the guns here, paired with 3 gigabytes of LPDDR4 memory and up to 64GB of built-in storage that's expandable via microSD card (up to 2TB). While there isn't anything noteworthy about this part of the spec sheet, battery life on the DROID Turbo 2 is something else entirely! Packing a meaty 3760mAh unit, the smartphone promises up to 48 hours of battery life, but since everyone uses their smartphone with different intensity, we'd rather interpret Motorola and Verizon's marketing claim more along the lines of "the DROID Turbo 2 will last you a day or two of mixed usage". Either way, that battery really is big, continuing the DROID line's tradition of fitting in impressively huge battery units.
If 3760mAh are not enough to impress you, though, watch what comes next! The DROID Turbo 2 features TurboPower charging technology, a complete fast charging system developed by Motorola engineers. More than just an energy-hungry charger, the system employs proprietary battery design, dedicated software optimisation and thermal management system. Moto's algorithms automatically adjust the amount of charge delivered at every stage, providing optimal charging rates. Oh, and while we're at it, there is wireless charging support here as well.
Although battery life is of utmost importance to most smartphone users, they also demand thin and sleek-looking devices. Thus, most manufacturers comply and more often than not, we get flagship smartphones with battery units that seem downright puny in comparison with the Droid Turbo 2's nearly 4000mAh unit. It's great to see Motorola deliver on this important front, even though it could have tried a bit harder at making the smartphone easier on the eyes! Then again, the power user demographic that DROID devices have been traditionally after does tend to favor smart spec sheets over fashionable design, so we'd like to think Motorola is on the right track here.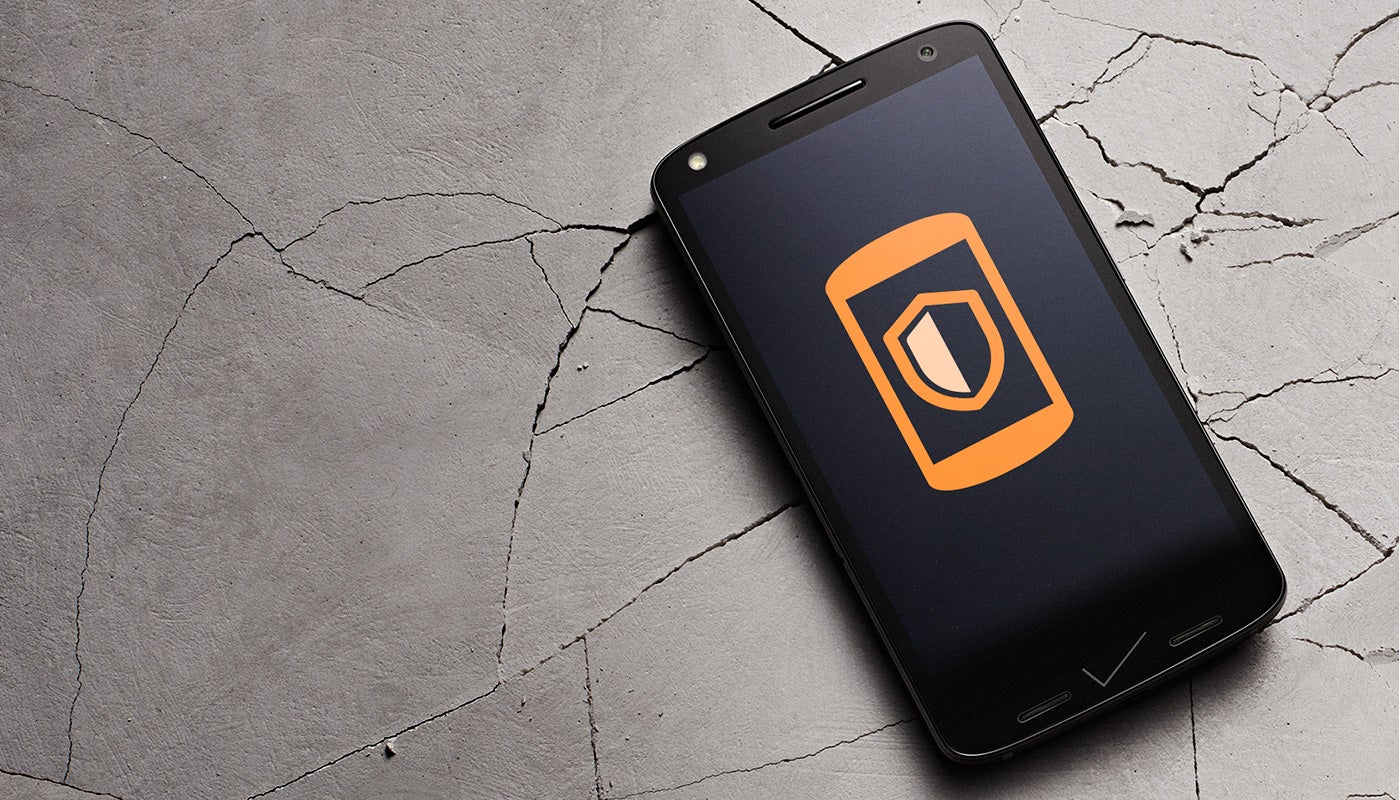 Camera
Having built a reputation for solid all-around smartphone cameras as of late, Motorola armed the DROID Turbo 2 with the same camera setup as the Moto X Pure Edition. That is, the device uses a 21MP Sony IMX230 sensor, the latest and greatest mobile imaging chip by the Japanese giant, for its main camera. The 1/2.4" rear camera sensor is accompanied by an f/2.0 aperture lens, 1.1 μm-sized pixels, BSI, digital image stabilization, and dual-tone LED flash. The one on the front is a 5MP unit.
In our Moto X Pure Edition review
, we noted that the 21MP camera produces good details and neutral toned colors under ideal lighting conditions. HDR shots do well, with colors receiving a welcome boost in saturation that isn't overpowering. Panoramic shots come off soft and lacking in details, while night time shots are noisy and washed out. But we are pleased with its video capture, because of the amount of detail captured, the smooth continuous auto-focus, and moderate exposure adjustment. There is plenty of room to improve, but the DROID Turbo 2 boasts a solid rear camera, overall.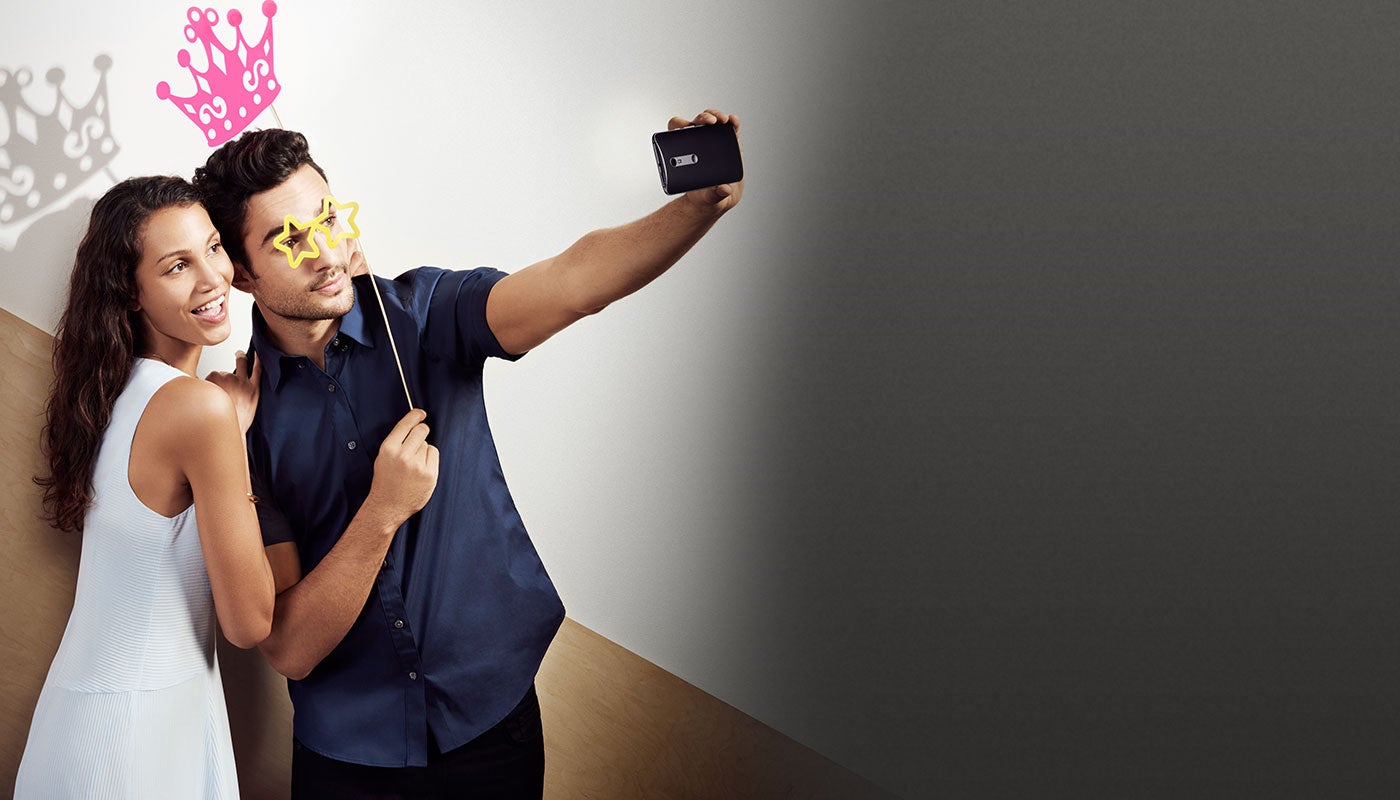 Expectations
The DROID Turbo 2 is shaping up to be a very competent successor to last year's DROID Turbo. However, we aren't keen on the fact that the smartphone lacks a fingerprint sensor and doesn't ship with the latest Android version. Fingerprint security is becoming ubiquitous for high and mid-tier smartphones, and its omission in a flagship device is a symptom of poor future-proofing. As for Android Lollipop still running the show, we'll have to cross our fingers and hope that Moto and Verizon will deliver a timely update to Marshmallow. Last time around, DROID Turbo owners had to wait until the end of July this year for an update, which is a long time to wait considering Lollipop was announced in June 2014, while the smartphone was revealed in October 2014.
Priced at $624 unlocked for the base 32GB model, we believe the DROID Turbo 2 has the potential to attract power users who demand fast hardware, a rugged build, and are willing to pay accordingly. The smartphone will be released in two days, on October 29. It will be sold in 1600 Verizon retail stores, as well as online.