Morgan Stanley analyst sees continuing strong demand for the Apple iPhone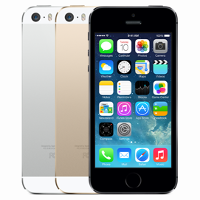 Morgan Stanley analyst Katy Huberty sees continued strong demand for the Apple iPhone, based on analytics devised from web search metrics. Huberty's AlphaWise system calls for Apple to sell 39 million units of the iPhone in the current three month period, which would be a strong 25% increase from the year earlier quarter. At 39 million units, the results would top the current consensus forecast for the period, by 4 million iPhones.
The analyst says that promotions from Apple, carriers and retailers are driving the demand for the device. In addition, earlier this year Apple released a lower priced 8GB version of the
Apple iPhone 5c
to sell in the emerging markets. Quarter-over-quarter growth for the iPhone is picking up speed in the U.S., Brazil and Europe.
Meanwhile, Huberty's work has discovered that Samsung Galaxy models will sell 41 million units in the current quarter, down 1% year-over-year. Declines have been seen in older and lower priced models. The
Samsung Galaxy S5
though, will meet expectations this quarter with 20 million units of the flagship model predicted to be shipped.
source:
Forbes